Autumnal occurrences at MC Academy!
Dear friends of MC Academy, we hope you are well!
Let's take a trip down memory lane and explore MC Academy life one year after our rebranding.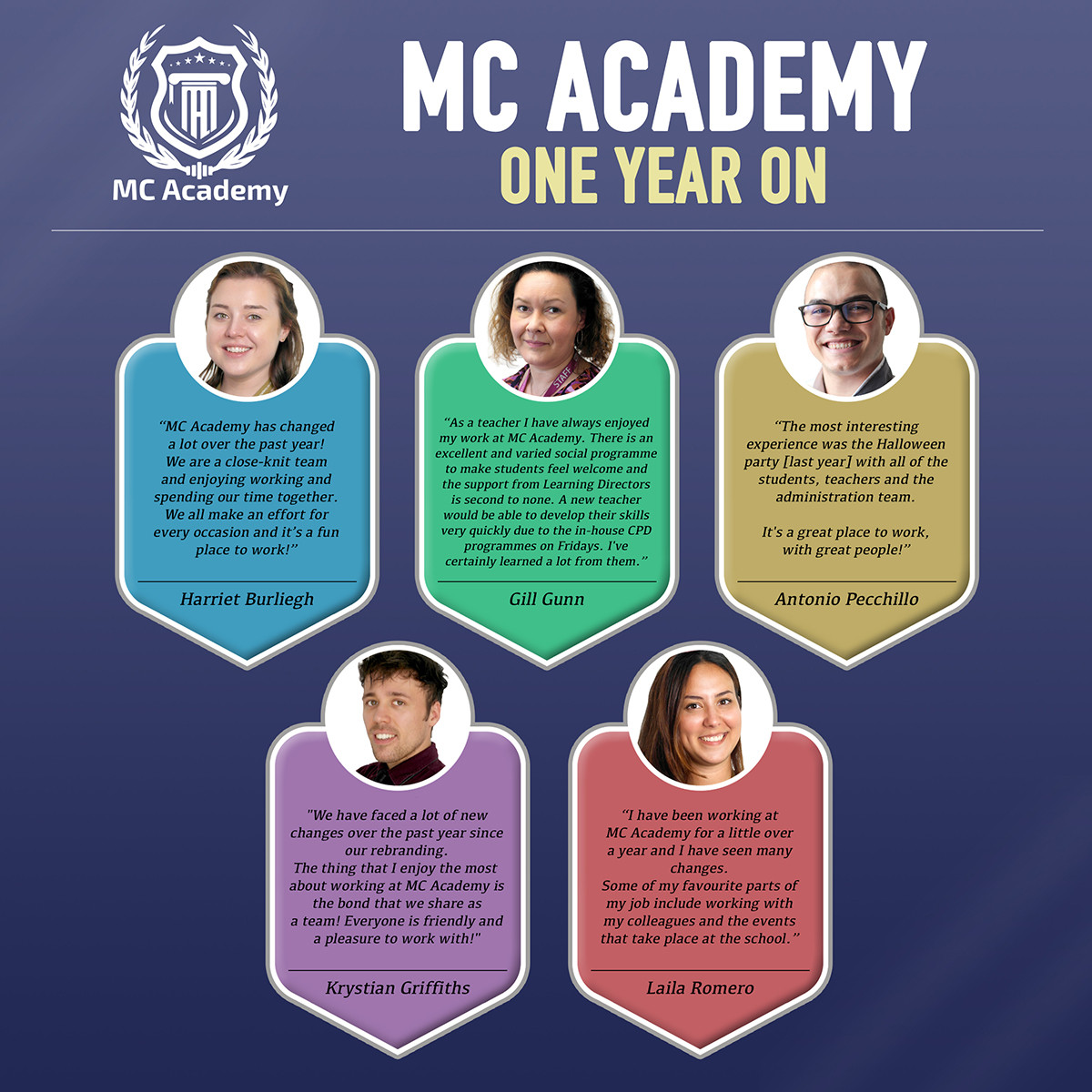 MC Academy – one year on!
On the 23rd of September, MC Academy celebrated one year since the rebranding of our school.
A lot has changed in the past year since our rebranding. New courses were added to our syllabus, new events were celebrated at the school, and we successfully established an online platform for our students to continue learning from the comfort of their homes.
Staff members were keen to present their ideas and thoughts about MC Academy since our rebranding one year ago. Our school has grown and changed over the past year and we look forward to what new adventures await in 2021.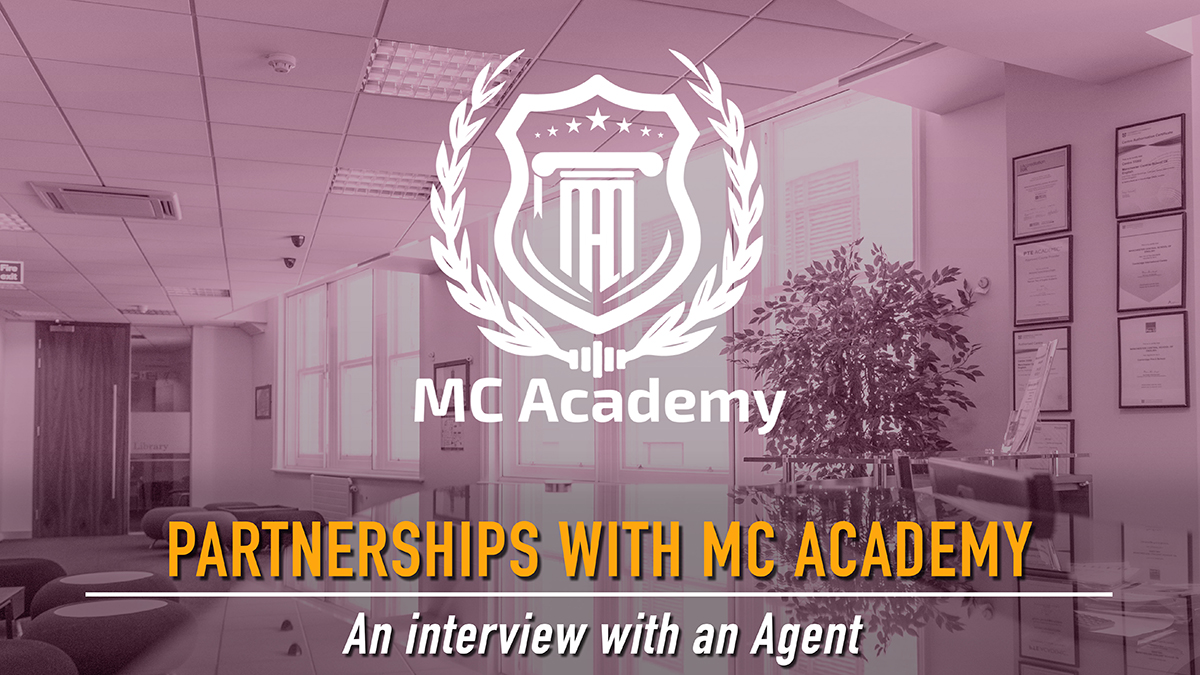 What do agents think of MC Academy?
At MC Academy, we understand the importance of our partnered agents and how their relationship with our school benefits both parties. Last week, we had the pleasure of speaking with one of our agents from Turkey. 
In this short interview, Ceyhan talks about his partnership with MC Academy and how it has developed over the years. 
You can watch the full interview here:
https://www.youtube.com/watch?v=3eYHeo_ZqMs&t=5s  
If you are interested in becoming a partnered agent with MC Academy, then please get in contact.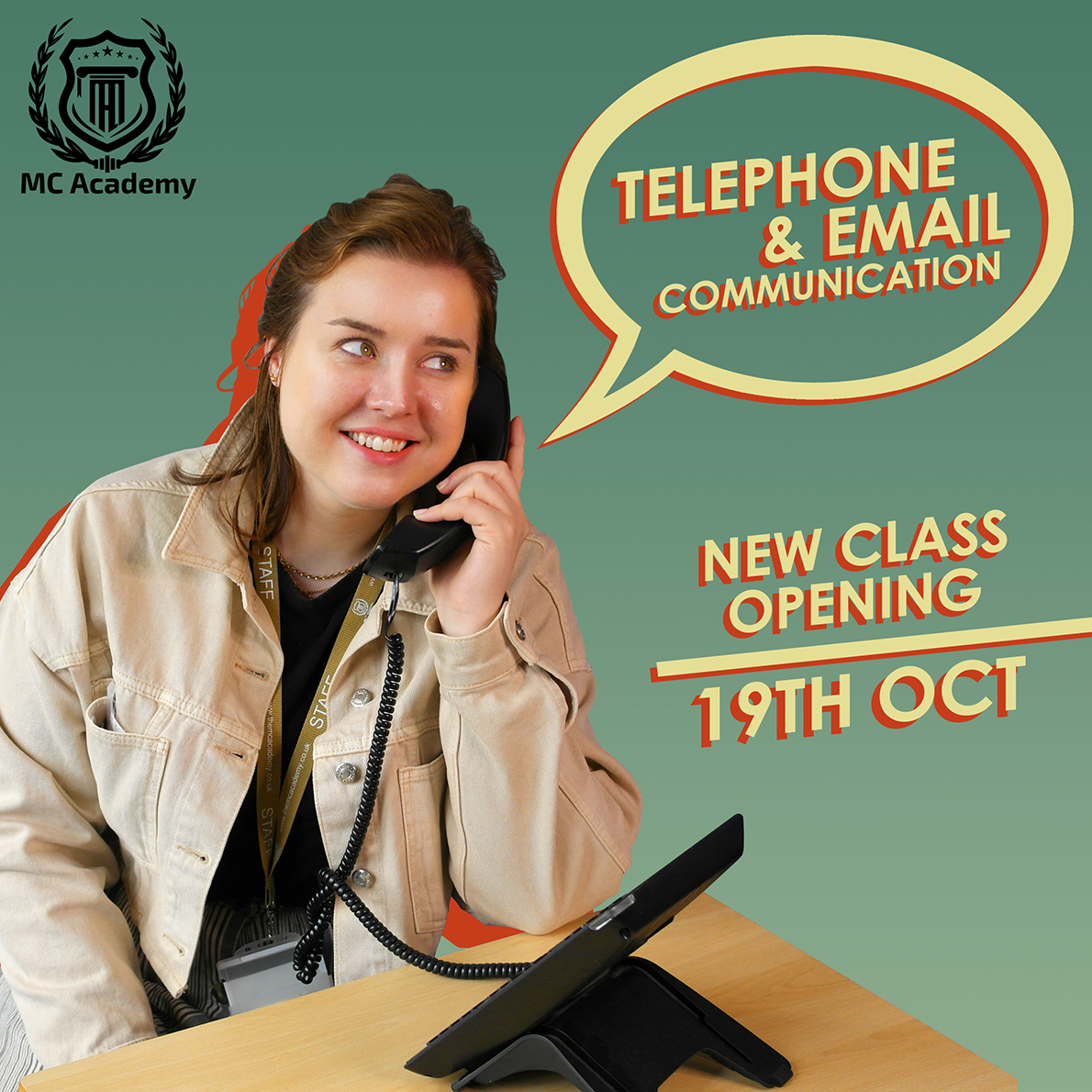 Telephone & Email Communication – our 
newest

 course!

Finally, we are proud to announce a new class to complement our diverse course timetable.

Introducing the Telephone & Email Communication course!

In today's business-centric environment, telephone and email etiquette are crucial when establishing business links and partnerships with potential clients. Our course syllabus is structured around language techniques, focusing primarily on writing and speaking skills to increase student awareness in these fields.

If you would like to know more about this course, then please get in contact.
Thank you for reading our blog article.
From everyone at MC Academy, we wish you well.