During the month of December, MC Academy has been celebrating the festive season in school with a number of fun festive-themed lessons and social activities. Students have been writing letters to Father Christmas, visiting ice skating rinks with their friends and teachers, and have also attended festive themed Book Clubs to help improve their reading and writing skills, whilst sipping on warm cups of tea and coffee.
Charity Events at MC Academy this December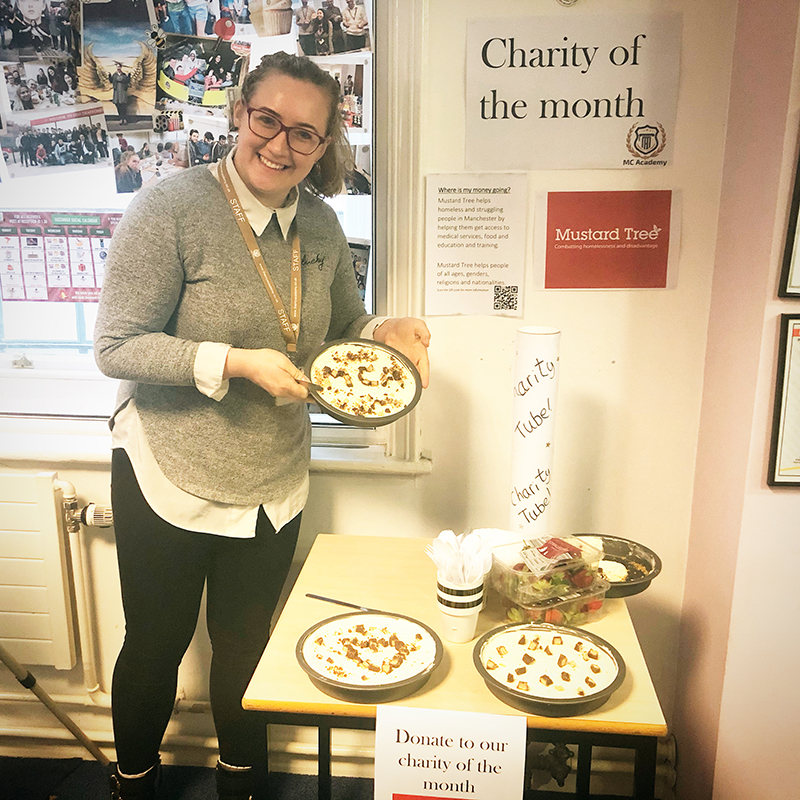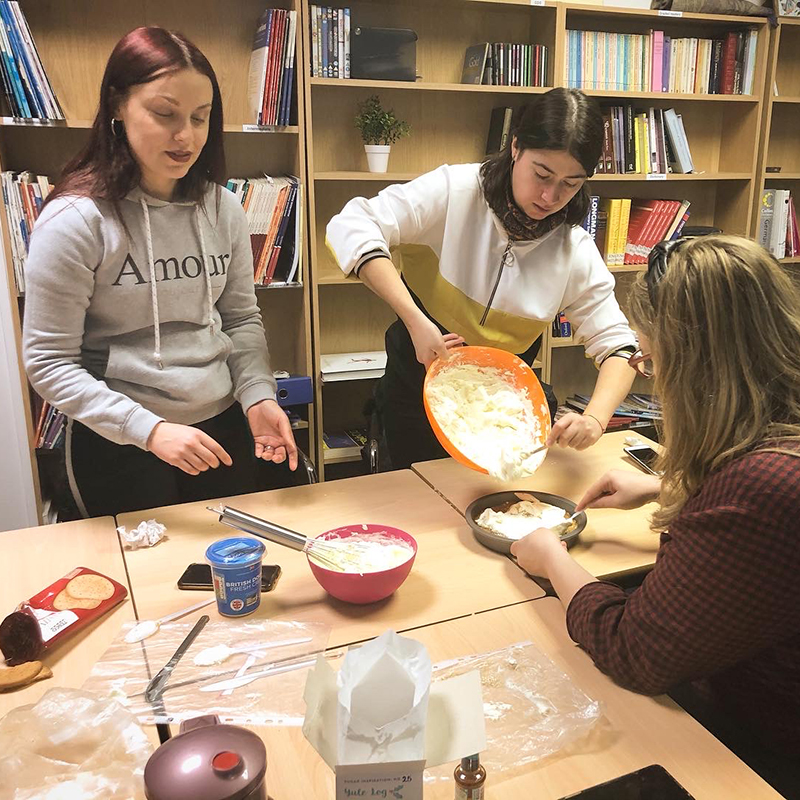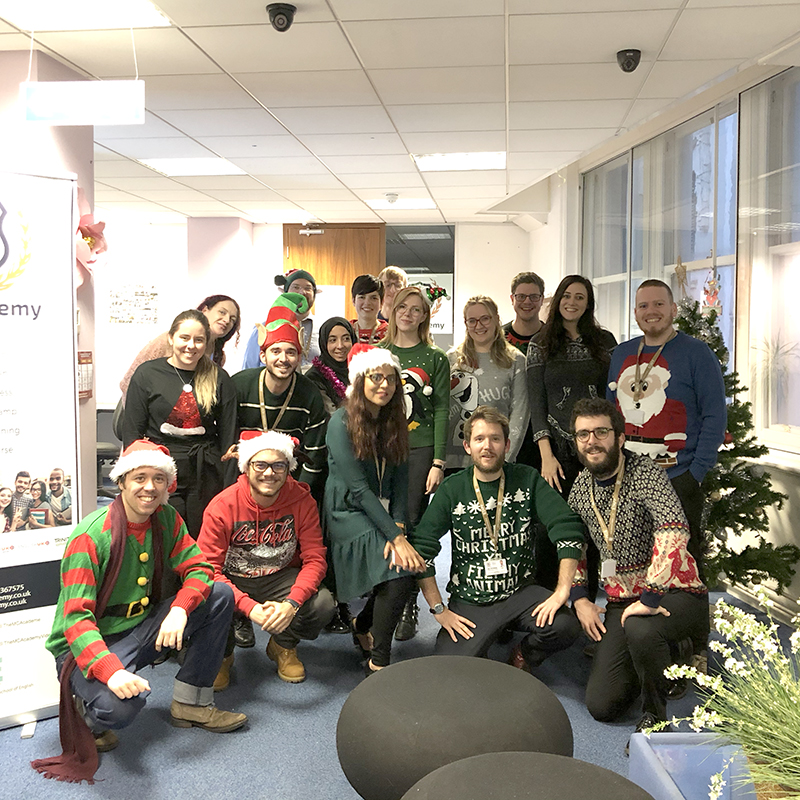 Beginning in late November, the staff members and students at MC Academy have embarked on a more philanthropic path, in line with their academic studies, to help aid those in need in the local community by offering donations to the Manchester-based charity, Mustard Tree. The charity organisation aims to counter and help prevent homeless in and around Manchester and the students have been hard at work donating at the school at a number of organised events. One event, in particular, which gained a lot of attention from both hungry students and staff members alike, took the form of a Cake Sale held at the school's Reception, where students had the chance to sell homemade cheesecake for a small donation to the charity. Other charitable events headlined by the school's staff members included a Christmas Jumper Day on Friday the 13th and a 'Dress Down Friday' which occurs on the last working Friday of every month.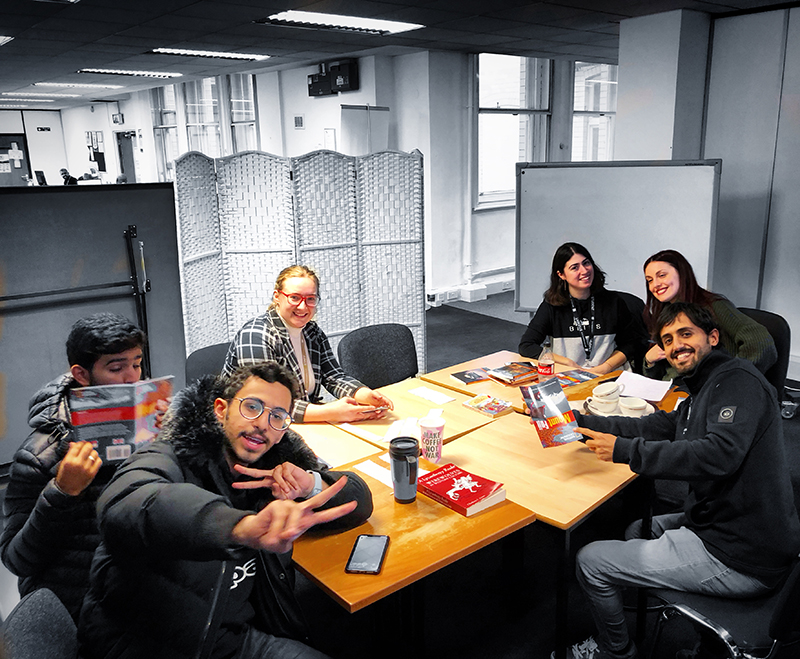 Beginning at the start of this month, MC Academy was proud to announce its first Book Club, held every Wednesday after lunch time for all students who have an interest in reading and of books. Needless to say, the event proved to be a major success and continues to attract more and more students as the weeks progress.
If you have an interest in books and would like to listen to topics of discussion from other students, then please feel free to attend the Wednesday Book Club next year in 2020.
Alternatively, if you have a book of your own that you would like to talk about, then we encourage you to join our club so you may share your thoughts and interests. Students all of all abilities are welcome and we are welcome to books in any language and genre.
A Surprise Visit from a Special Visitor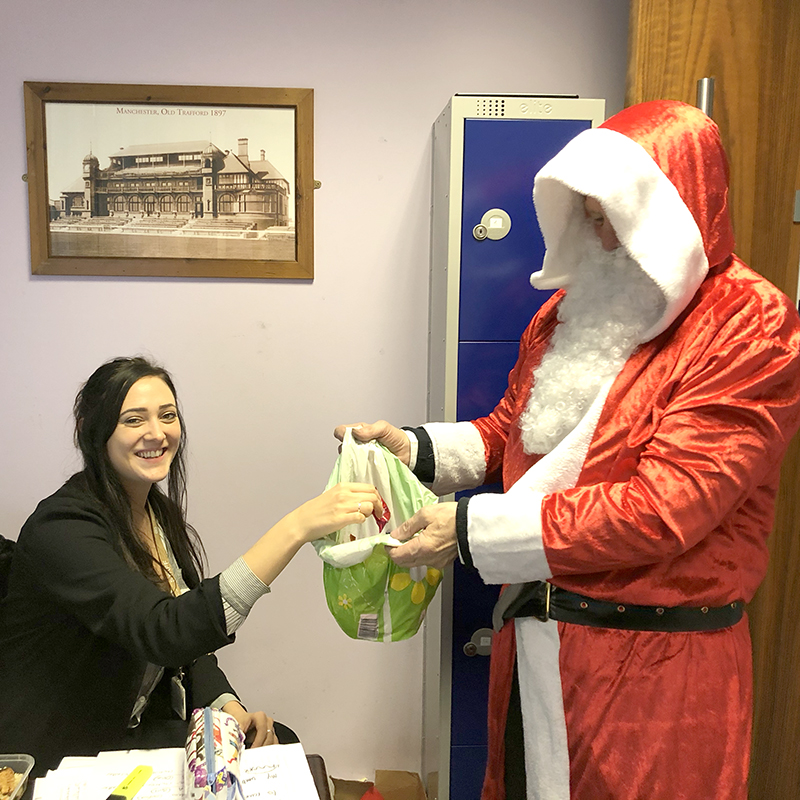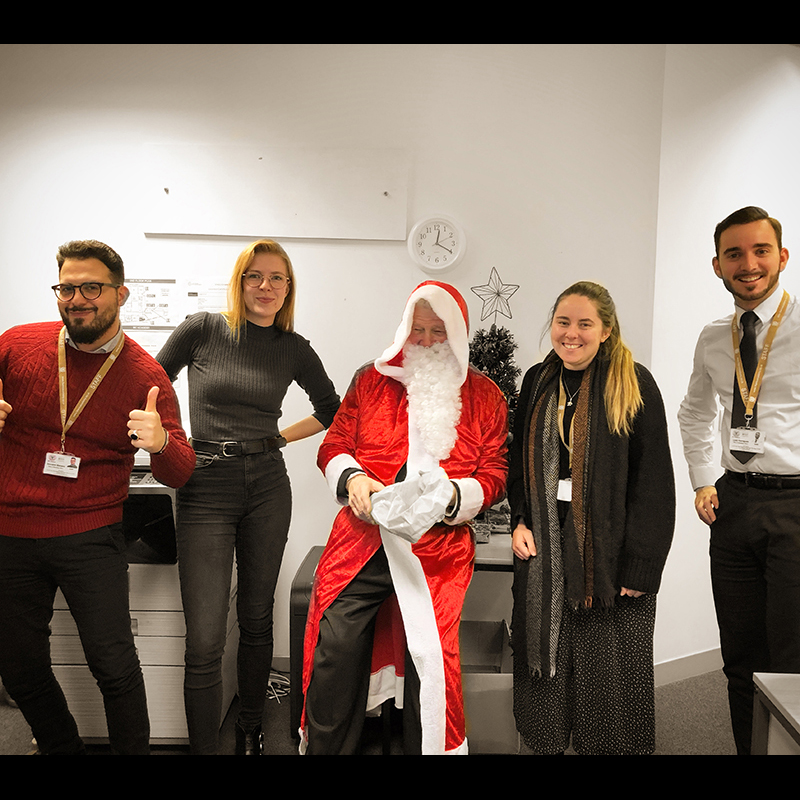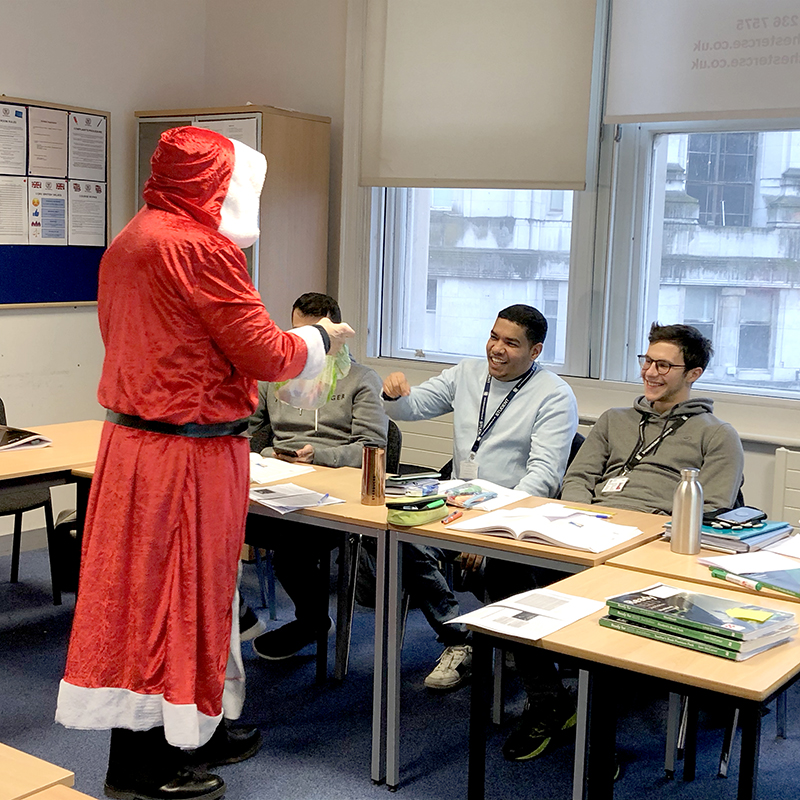 The festive atmosphere present in the school's corridors and classrooms not only kept both the students and staff members in high-spirits in the lead up to the Christmas period, but also attracted the attention of a somewhat jolly and infamous figure hailing from more northern and icy lands. The students, both in awe and disbelief, we most cheerful upon receiving a visit from Father Christmas, bearing small sweet gifts to eat during class. The school is hopeful that this jolly old chap will pay another visit to the school in the coming week, but as the Christmas season approaches, Father Christmas may find himself pre-occupied with his elves!
From everyone at MC Academy, we wish you all a Merry Christmas and a Happy New Year! And we thank you greatly for all of your hard work and cooperation throughout the whole of 2019!
The school will be closed from Saturday 21st December 2019 to Sunday, 5th January 2020. If you would like to submit any enquiries during this period, then a member of our helpful Sales or Administration team will tend to your request beginning on Monday 6th January.