The UK food industry has gone through massive changes in the past few decades. Italian-style cooking is now widespread, Indian curries are a staple of our weekend takeaway orders, and supermarket shelves are filled with groceries from every corner of the globe.
In every town and city up and down the country, you will still find the classic 'chippy' (chip shop) but if you fancy more of an international flavour, you can take your pick from almost every continent. Whether you prefer the bbq meats of South America, the rice and noodle Asian revolution, or the hearty stews of Eastern Europe, there is a restaurant to suit all tastes.
Europe
European cuisine is very diverse, and the sunny climate of the Mediterranean provides us with some of our favourite food. Italian pasta and pizza, Spanish tapas, Portuguese tarts, Greek moussaka and French pastries are now found on most high streets. How about trying your hand at making a German Tree Cake (Baumtorte or Baumkuchen)? Consisting of 21 layers, this almond and chocolate cake will keep anyone occupied on a rainy day!
Middle East
Middle Eastern food consisting of rice, spices, hummus, flat bread and falafel is on the rise in the UK, with many of these products regular items in kitchens. Why not give your morning scrambled eggs a kick with this Yemeni recipe for 'shakshouka'.
http://globaltableadventure.com/recipe/recipe-spiced-skillet-eggs-yemeni-shakshouka/
South Asia
Travelling east to South Asia, you can find dishes from stir fry's to noodle soups, all using many fresh ingredients such as chilli, lime, and coriander. In this area of the world no food goes to waste, with beaks, eyeballs, hearts and ears found in many local dishes. Typically you need a lot of ingredients to make the base for Asian soups, broths and curries, however there are now lots of ready-made cupboard products to help the most amateur cook. Try a hearty bowl of 'Pho' from Vietnam to warm the winter nights.
The America's
American fast food has taken over the world, with the famous golden arches found in almost every corner of the globe (although there are still 105 countries without McDonald's!). Most people are familiar with fried chicken from the southern states, as well as burgers and fries. But if you are a big meat-eater, try a South American BBQ. In Brazil, the most traditional dish is the 'feijoada', a stew consisting of beans with beef and pork.
Africa
With so many countries making up this continent, the cuisine varies from the north to the south, and east to west. In Central Africa, basic ingredients include plantain and cassava. Many dishes from this area of the world also include fruits, cereals, vegetables and meat, with most ingredients sourced locally. In Southern Africa, there is a mixture of influences from indigenous tribes to European and Asian. Here, they use lots of seafood, game and fruits. A popular dish from this region is 'Bobotie', a spiced meat casserole.
Australia
This country is home to many famous products, including Vegemite (like Marmite) and Tim Tams. National foods include pavlova and ANZAC biscuits. Kangaroo meat is widely available and is a popular food found on many Aussie BBQ's. Why not try a 'pie floater'
Here are some more weird and wonderful delicacies from around the world…
Canada: Jellied moose nose ****Mongolia: Airag (fermented horse milk)***Italy: Casu mars (rotten cheese)***Greenland: Mukluk (frozen whale skin and blubber)***Samoa: Coral worms***Mexico: Escamoles (ant larvae) ***Sweden: Surstromming (sour and fermented herring)
MCSE Selection of International restaurants in Manchester:
American http://www.infamousdiner.co.uk
Spanish – El Rincon de Rafa (244 Deansgate)
Lebanese https://www.comptoirlibanais.com
Mexican – http://www.lucklustliquorburn.com
Vietnamese – Vnam (140 Oldham Road)
Italian – Insolito ( 72 Mosley St, Manchester M2 3LW)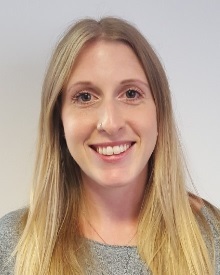 Emma Kenyon
Teacher at MCSE
Emma has been with MCSE since April 2017 after completing the CELTA course. She has previously taught in Vietnam and enjoys learning about new cultures and meeting new people. She loves living and working in Manchester and finding new places to eat great food.