First of all, a happy, and somewhat belated, new year to you all on behalf of all members of staff at MC Academy. Since opening our doors to the prospective year ahead, MC Academy has undergone a number of small changes to welcome the new year.
New courses to study at MC Academy!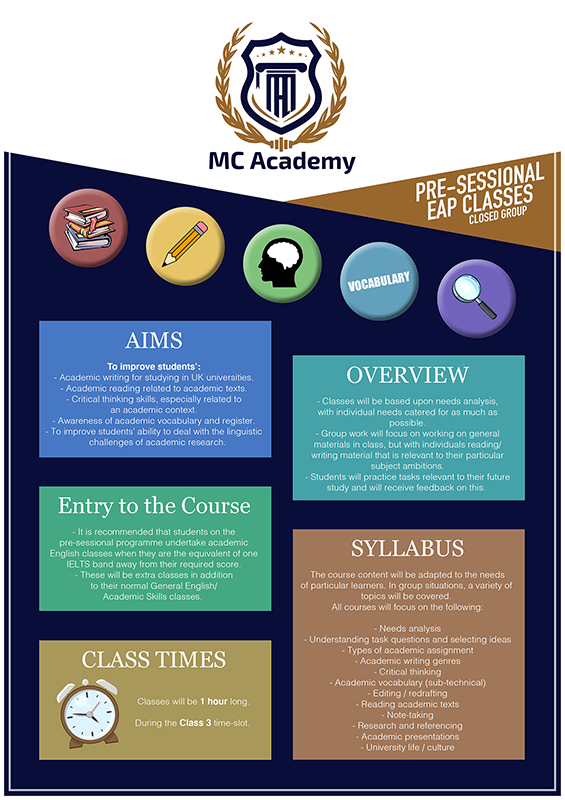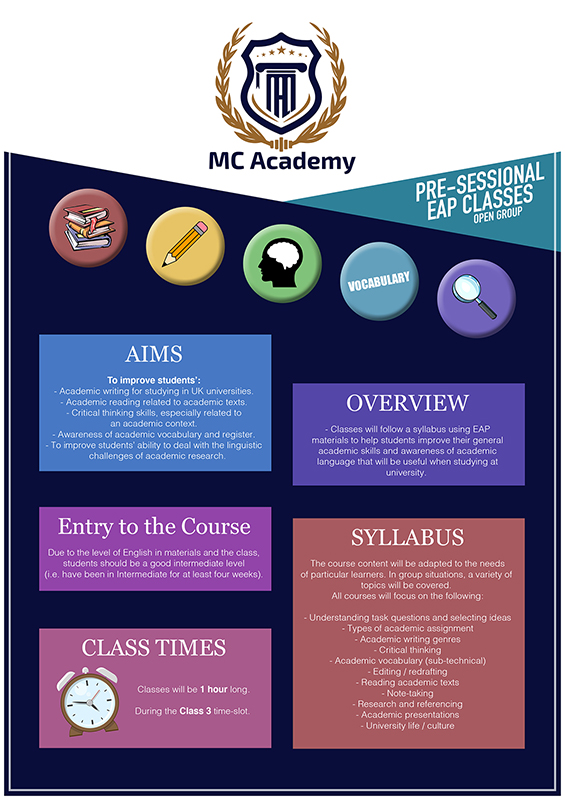 Alongside the school's most popular courses, MC Academy is offering a new course to current and prospective students to come into effect this February. The Pre-Sessional EAP course is tailored to provide students with the knowledge and understanding to improve their academic writing, reading, and critical thinking skills. A number of academic fields of discussion will be addressed in class, including, but not limited to: academic writing genres, research and referencing, and academic presentations. The content of the course is adapted to the needs of the learners and therefore additional topics of conversation may be discussed.
For more information regarding this course, please send an email to [email protected] for further information.
New Beginnings at MC Academy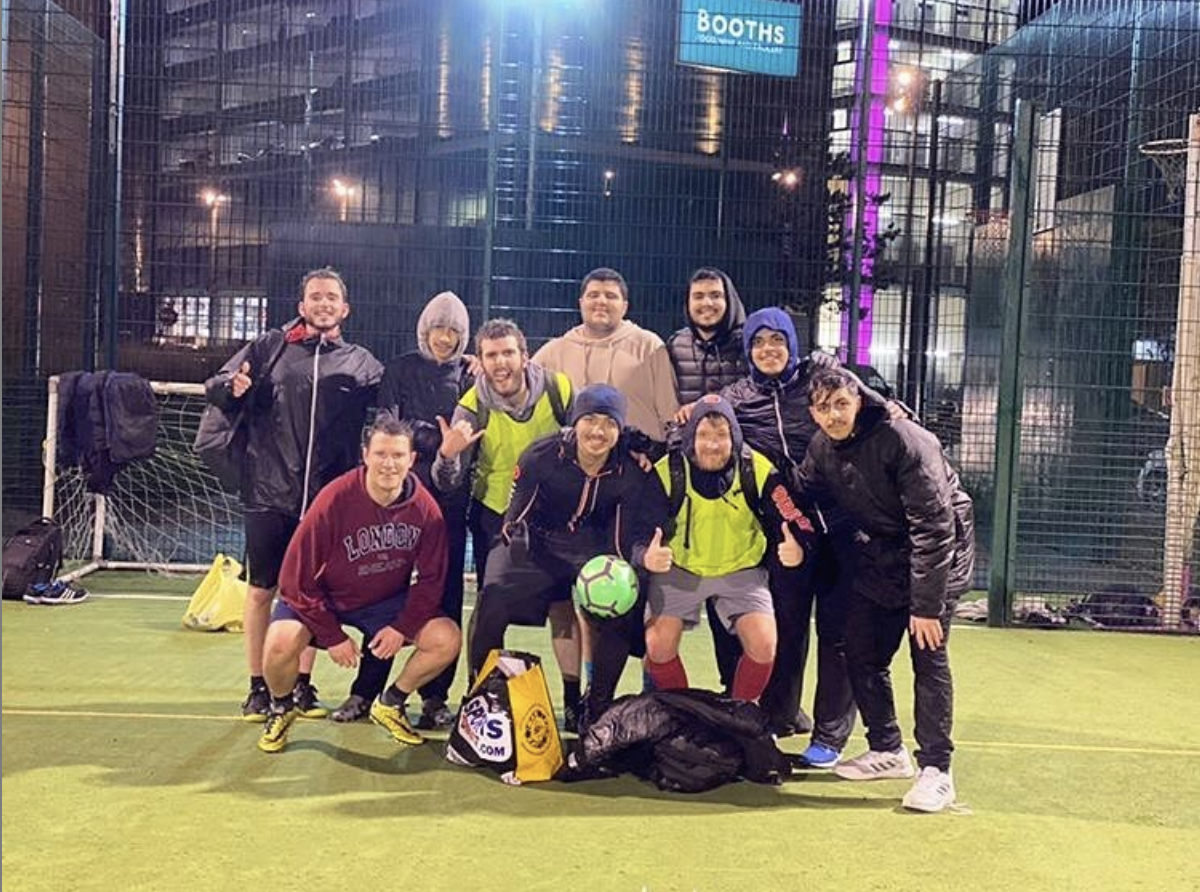 2020 is the year of new social activities at MC Academy, and the students of the school have revelled in the opportunity to attend the bi-weekly football social activities occurring after school. Students and staff members alike partake in a friendly football match every other Monday to brush up on their football skills and their competitive spirit. Other new social actives for this month include the popular 'Debate Club'. Students are encouraged to engage in intelligent conversation about a topic of their interest to understand different viewpoints to the same argument. Charity work is another popular theme here at MC Academy for 2020, with some students visiting the Manchester-based charity, Mustard tree, to learn more about the charity work undergone by the charity and to learn more about prospective volunteering opportunities.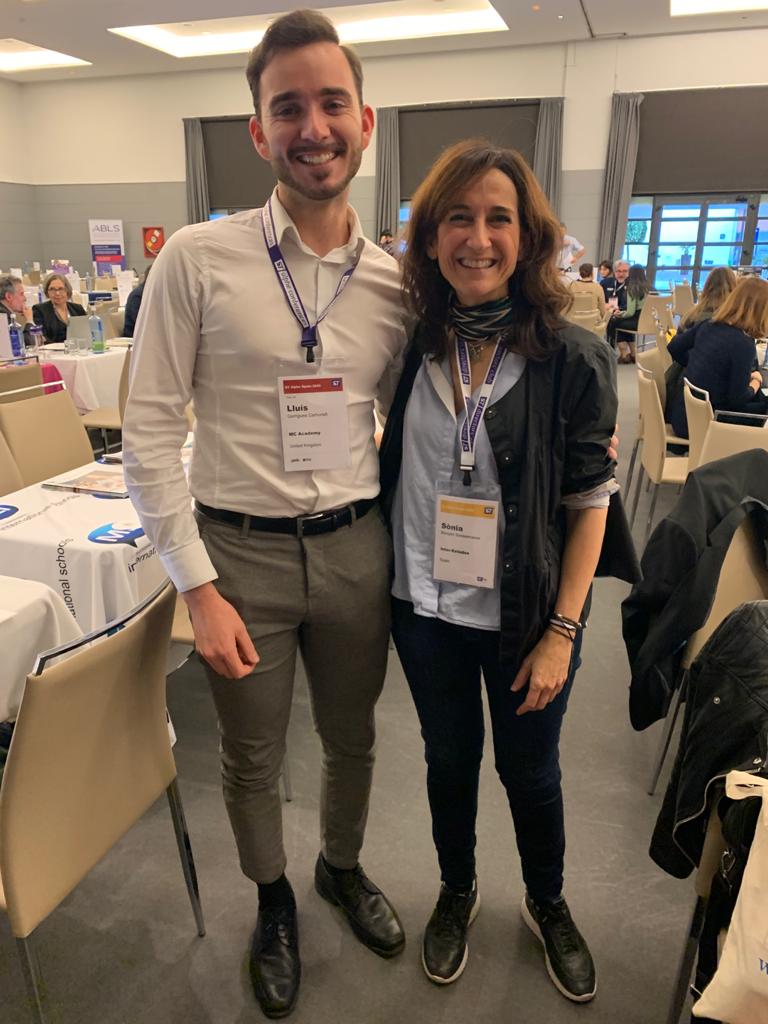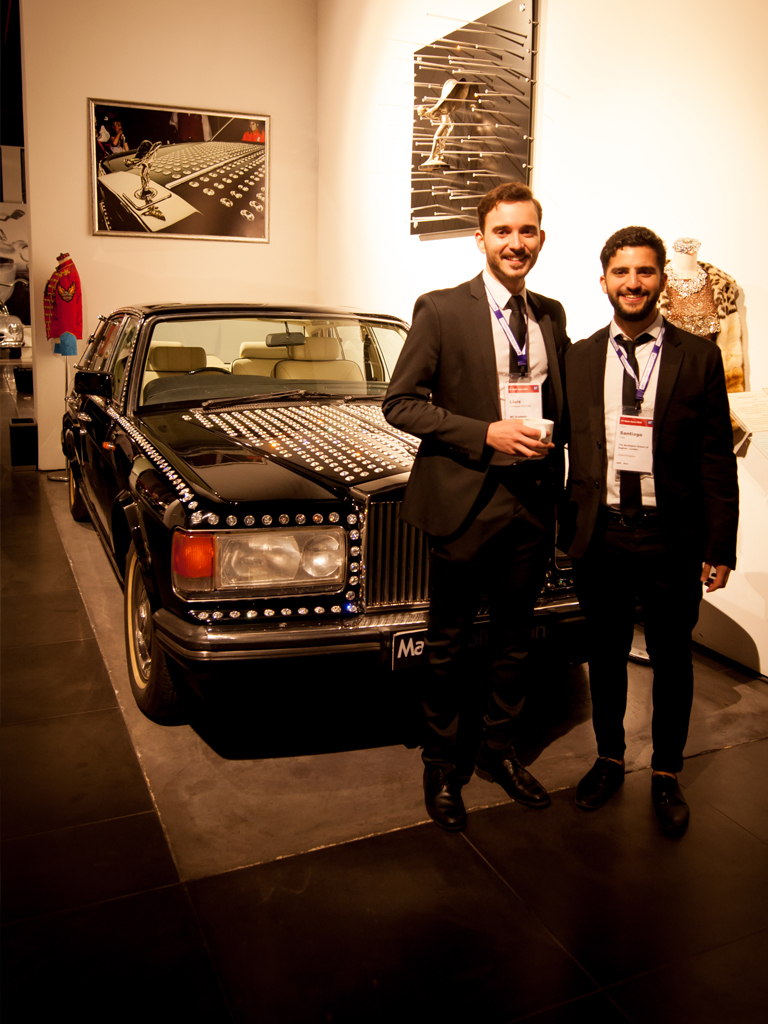 Despite being based in the heart of Manchester, a city rich in culture and tradition which is often incorporated into the school's academic and social timetables, MC Academy also likes to cast its gaze further afield when interacting with agents and schools from across the globe. This month, MC Academy attended the Alphe Spain 2020 conference in Malaga. Representing MC Academy at Alphe Spain 2020 was our very own, Lluís Garrigues, Sales and Marketing Officer for Spain, Portugal and Latin America. During the event, Lluís had a perfect opportunity to network with a number of agents, here is what he had to say about the event:
"I sensed a very good ambience from the event and many people were interested in the school's programmes on offer. It was also a pleasure to notice that many people were familiar with the school's rebranding to MC Academy, especially after only 4 months with new the name in use!
In the meetings and informal chats that I partook in, the Junior Mini-Stay programme proved to generate the most interest, agents like to see a complete package with everything included in the price which is precisely what we have to offer.
In conclusion, I am very happy to have represented MC Academy at Alphe Spain 2020."
Finally, a Happy Chinese New Year(新年快乐)to you all, this Friday, on behalf of all members of staff at MC Academy. We wish you all a prosperous and healthy year ahead!