CELTA Testimonials
What did previous CELTA Trainees think about their course at MC Academy?
Please feel free to read our teacher training testimonials from our CELTA Trainees training to become qualified English language teachers.
If you are interested in applying to study a CELTA course at MC Academy, please get in contact and our friendly CELTA Administrator will assist you with your request.
CELTA Part-Time Course
March 2021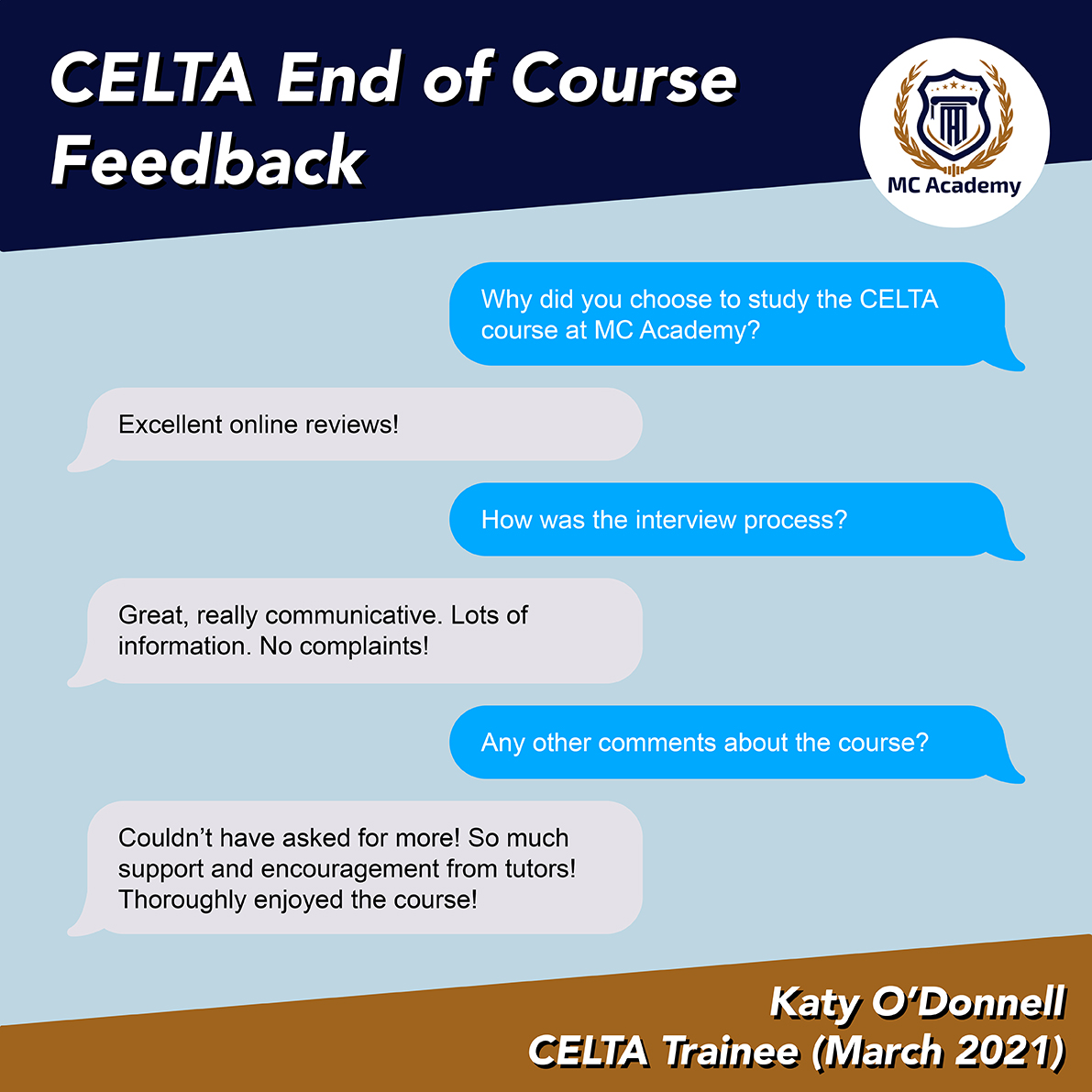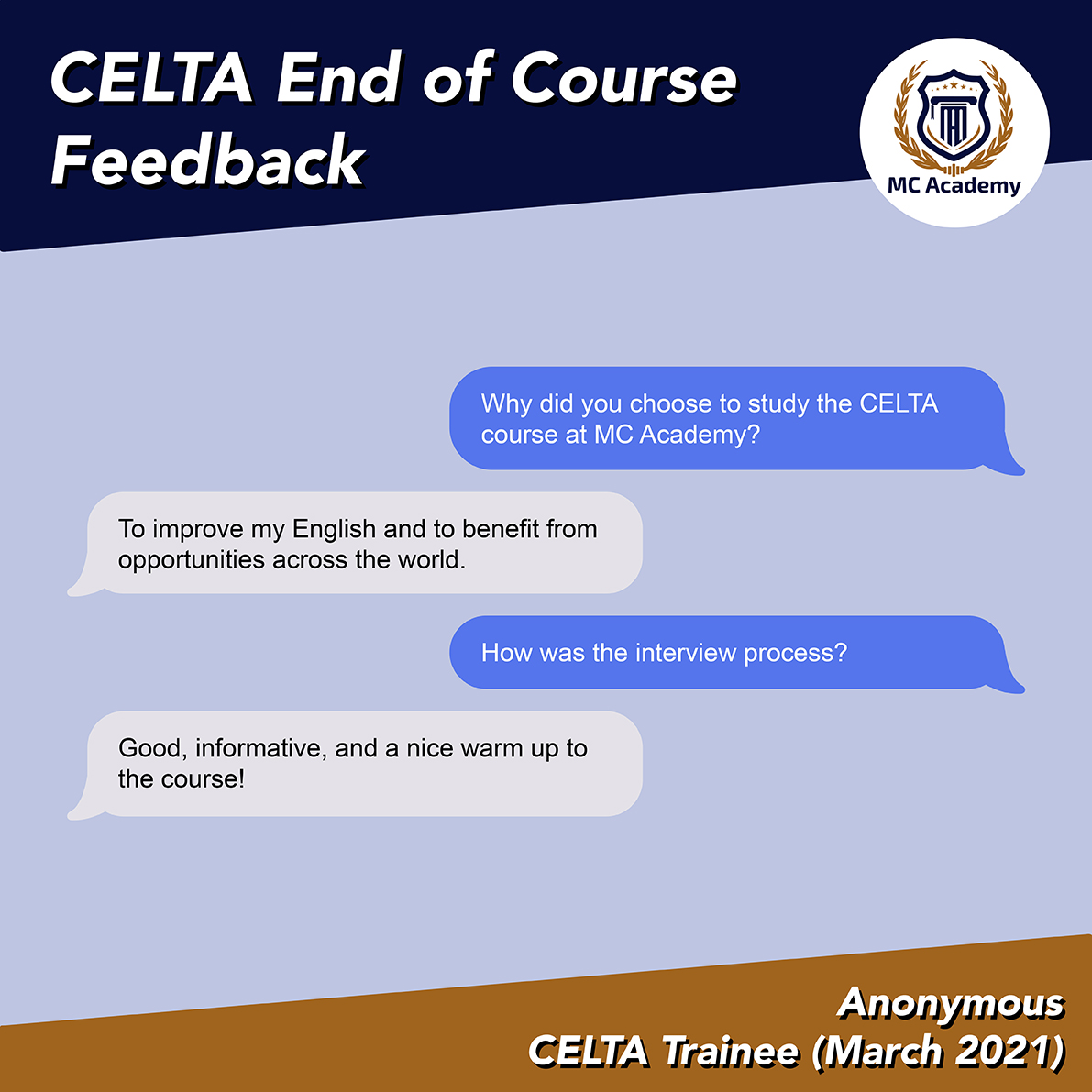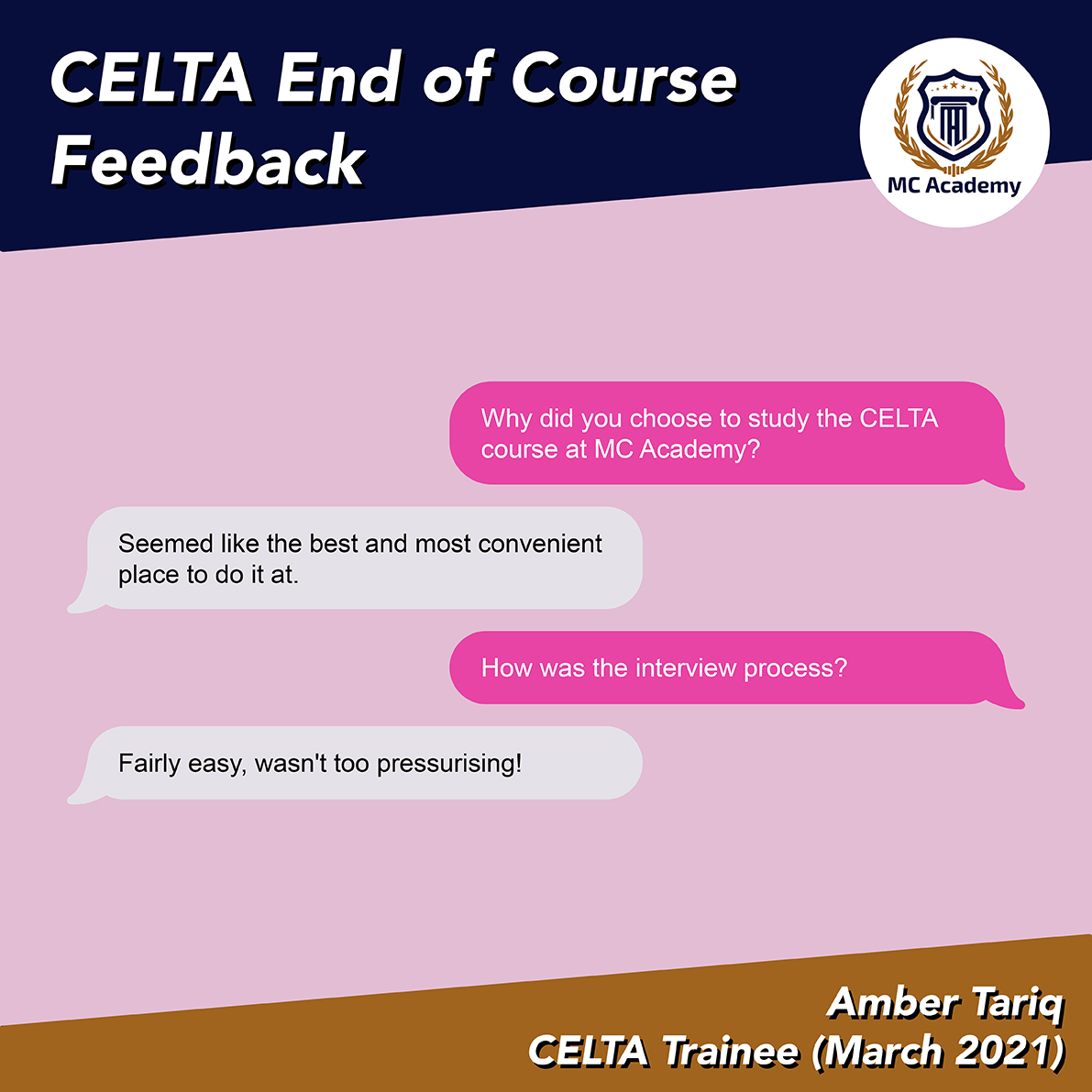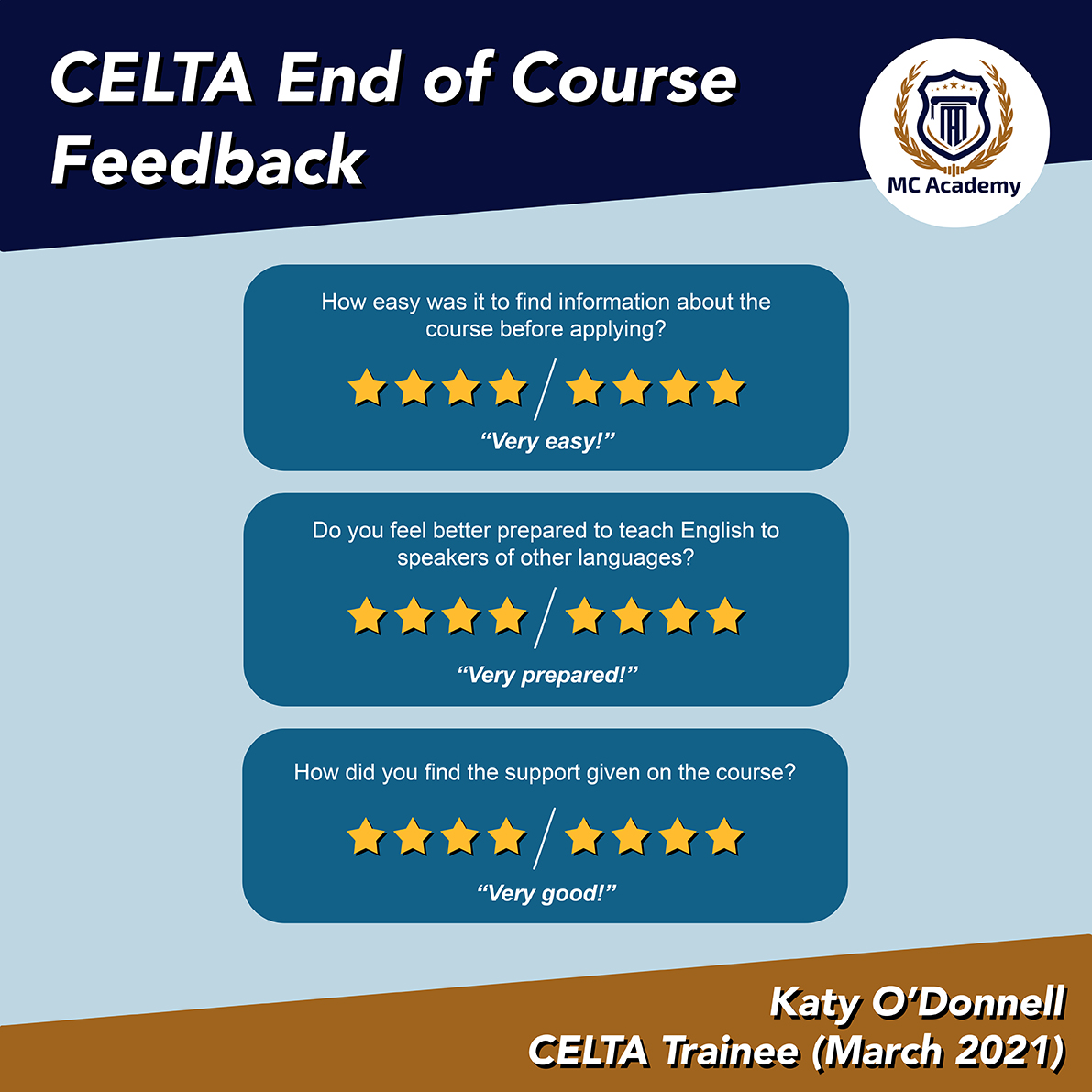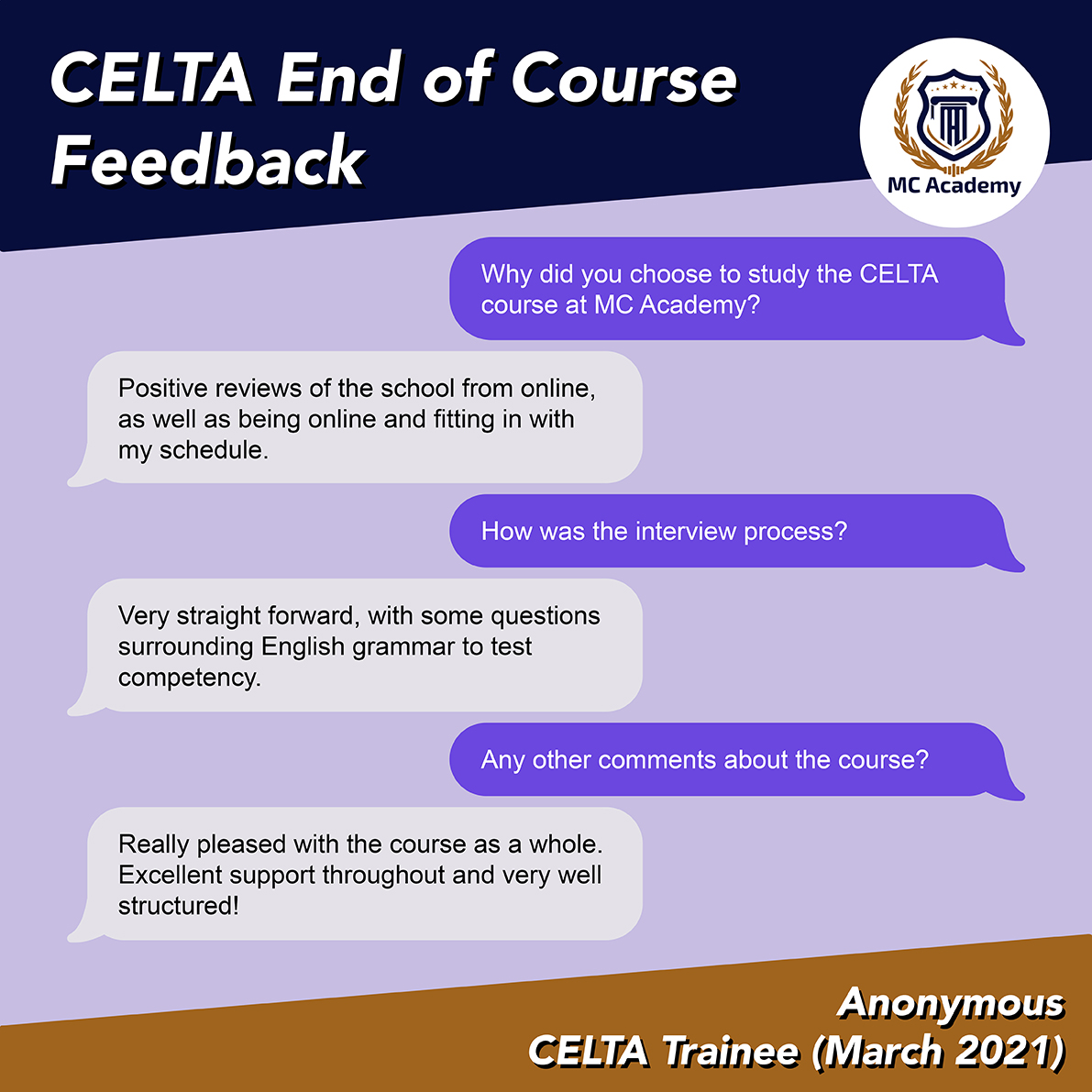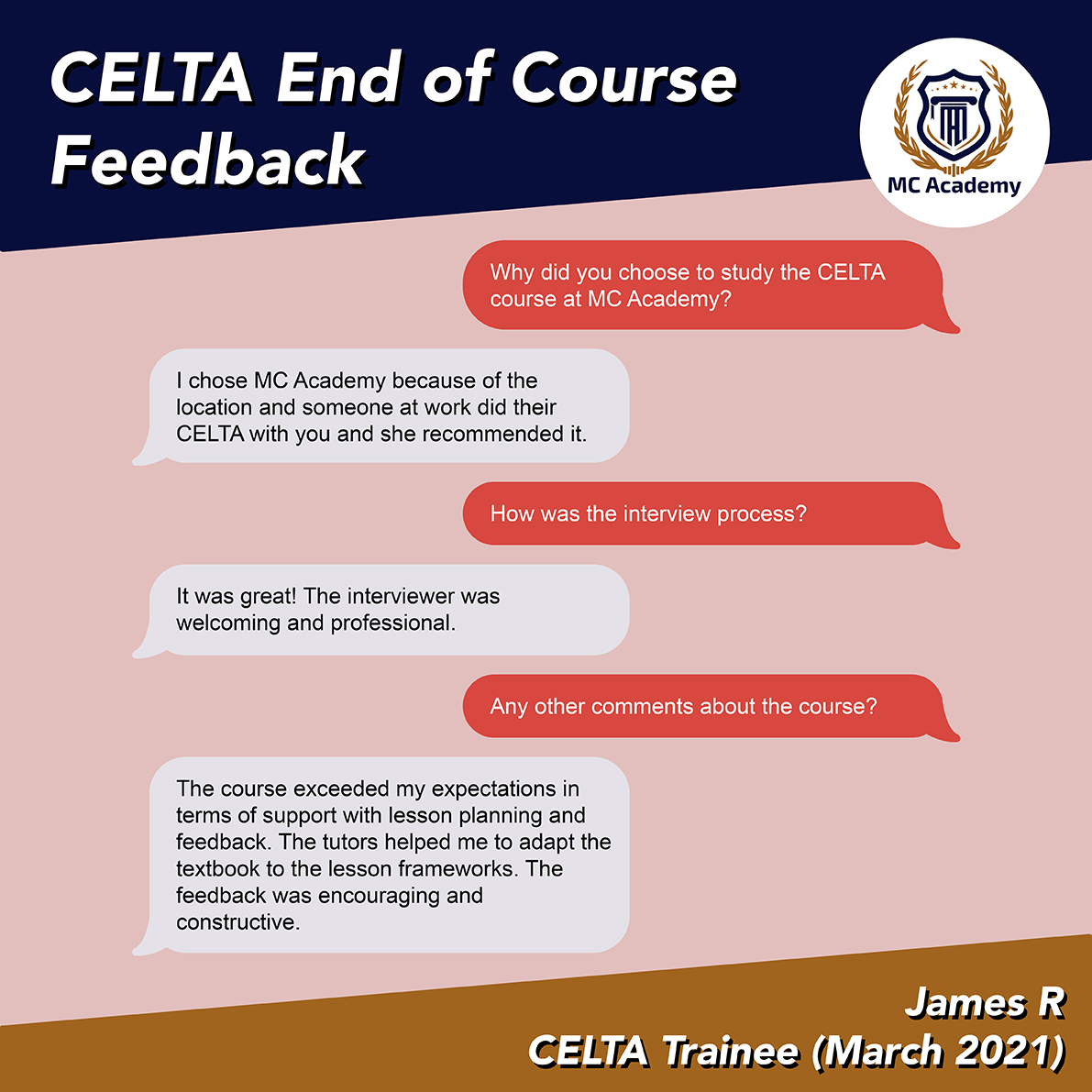 "Teaching practice has been a great experience and offered a good opportunity to establish the foundations of our teaching styles. The feedback is really useful and helps to identify areas of improvement."
CELTA Part-Time Course
December 2019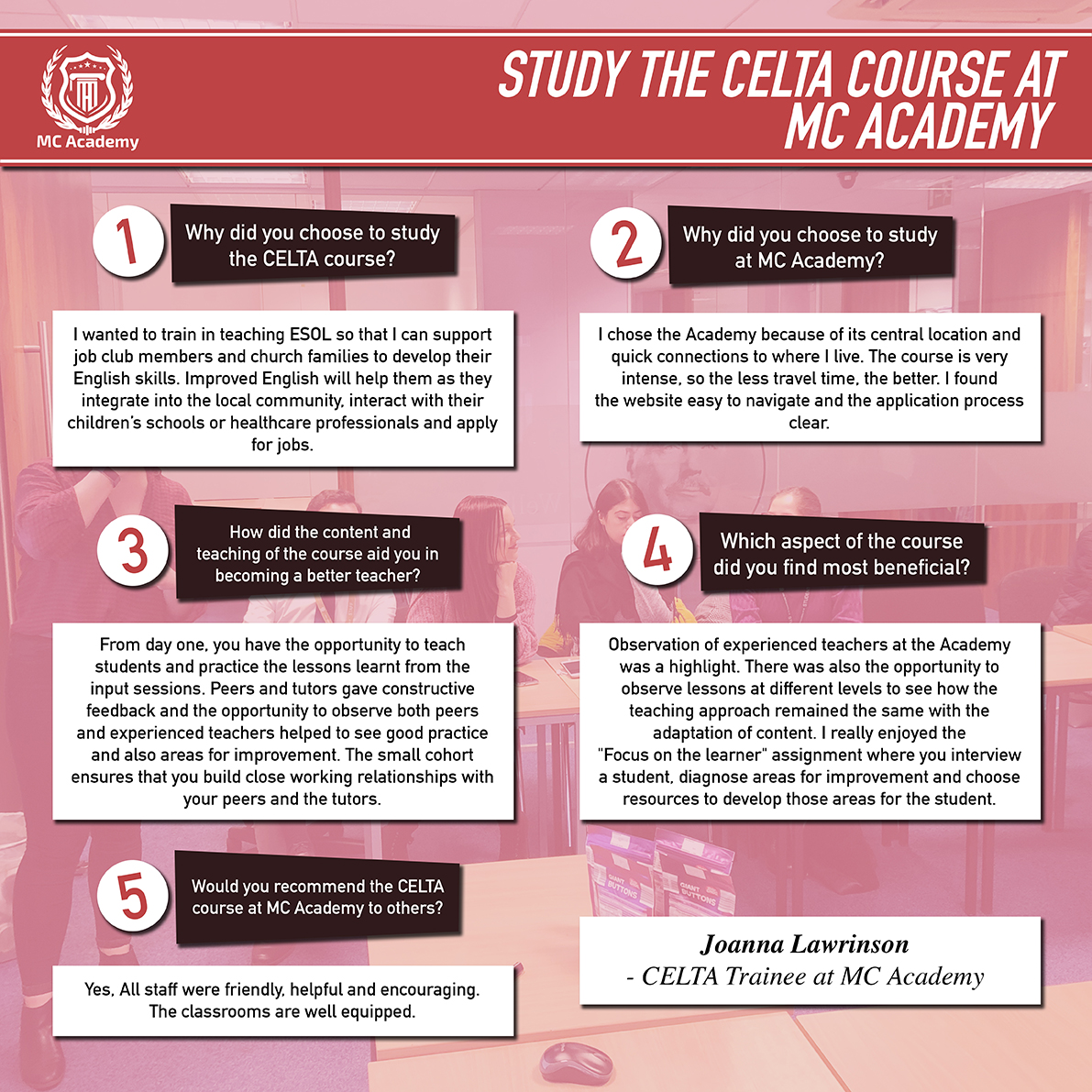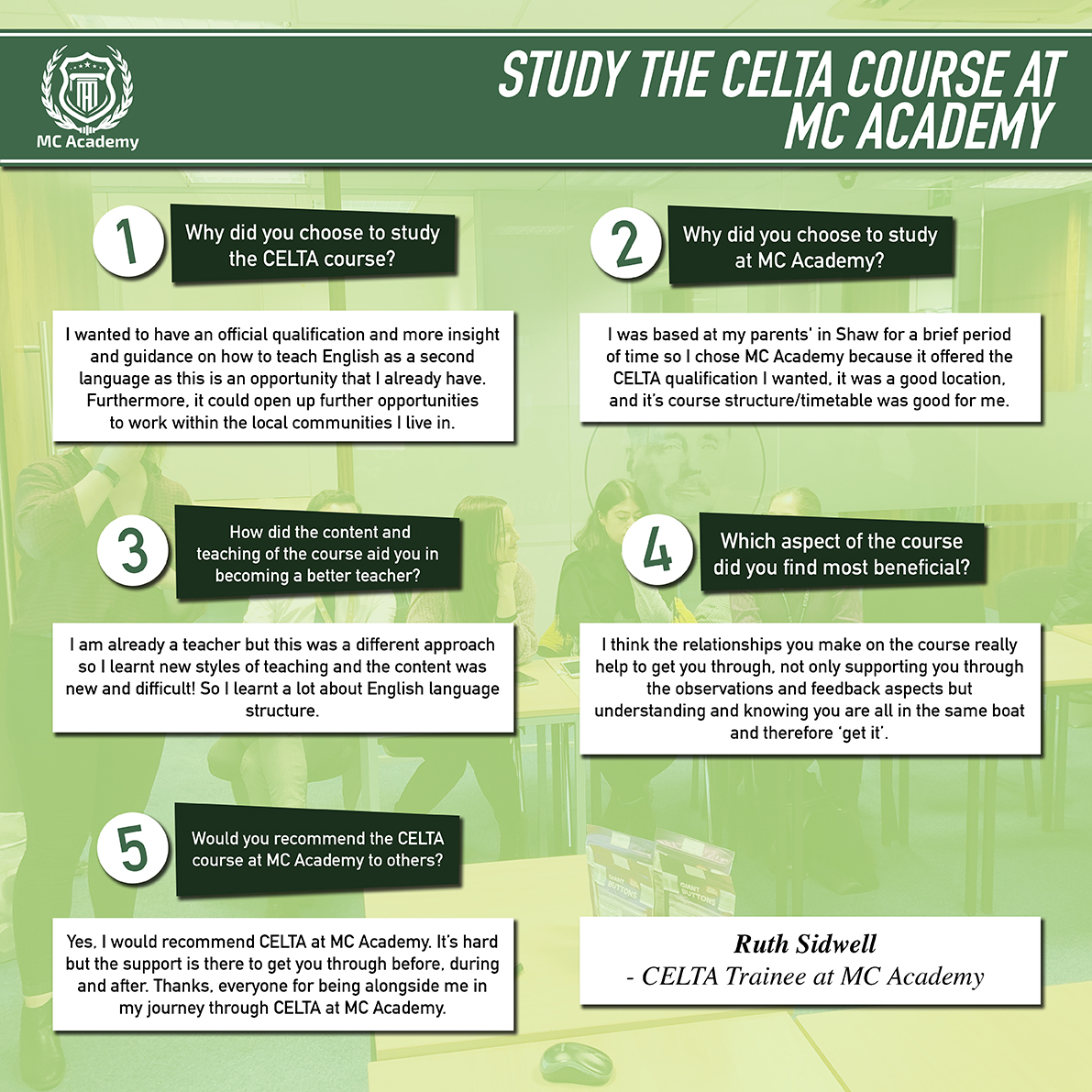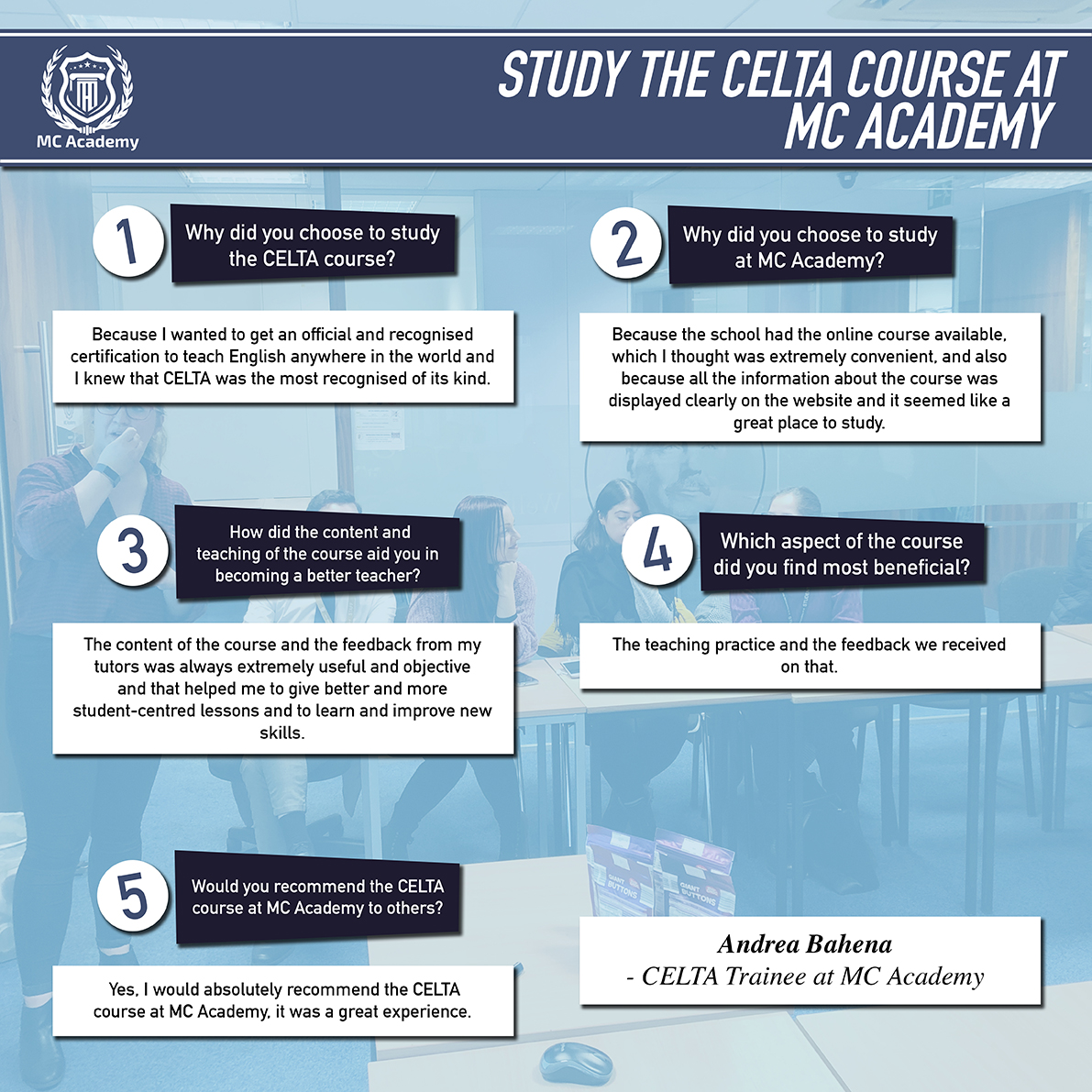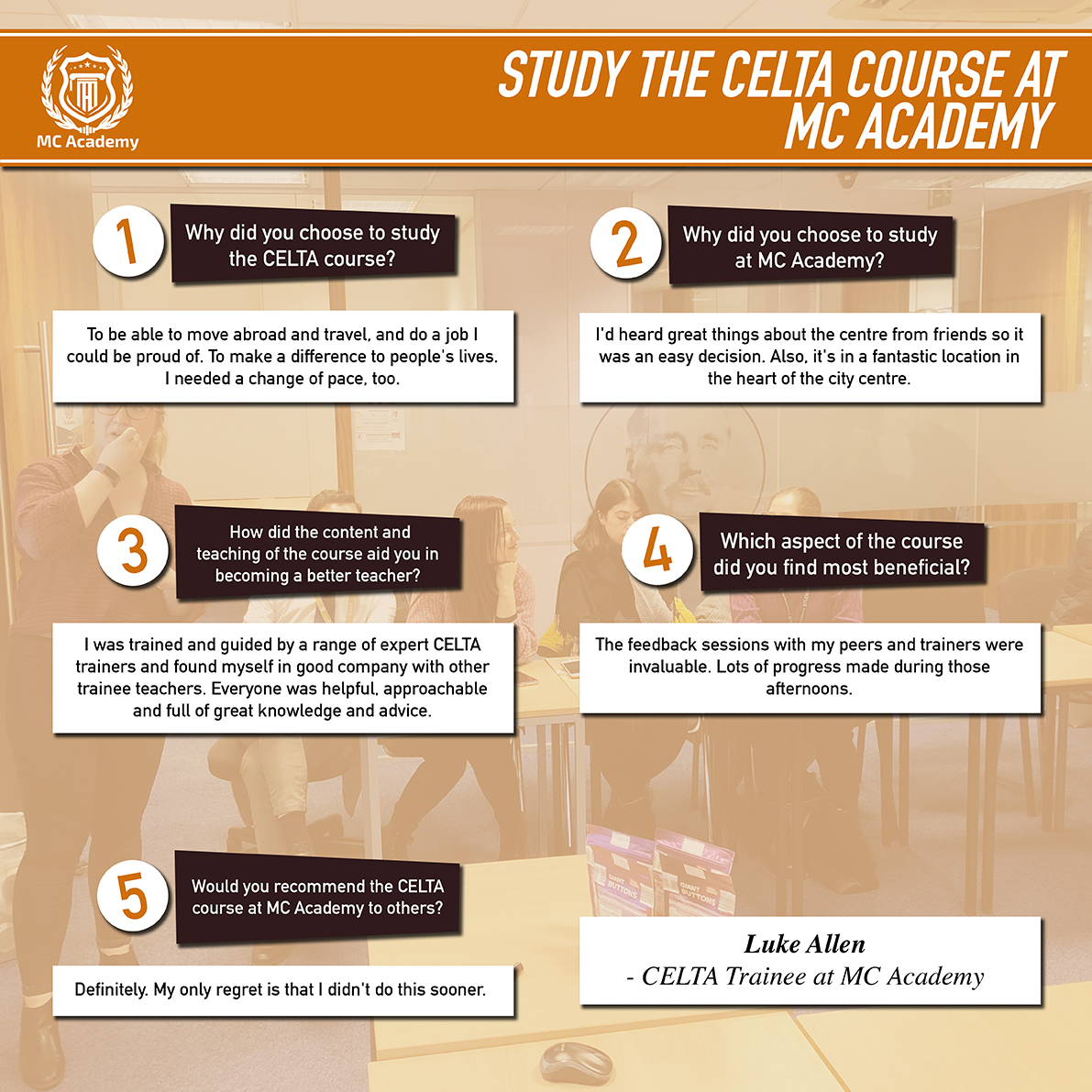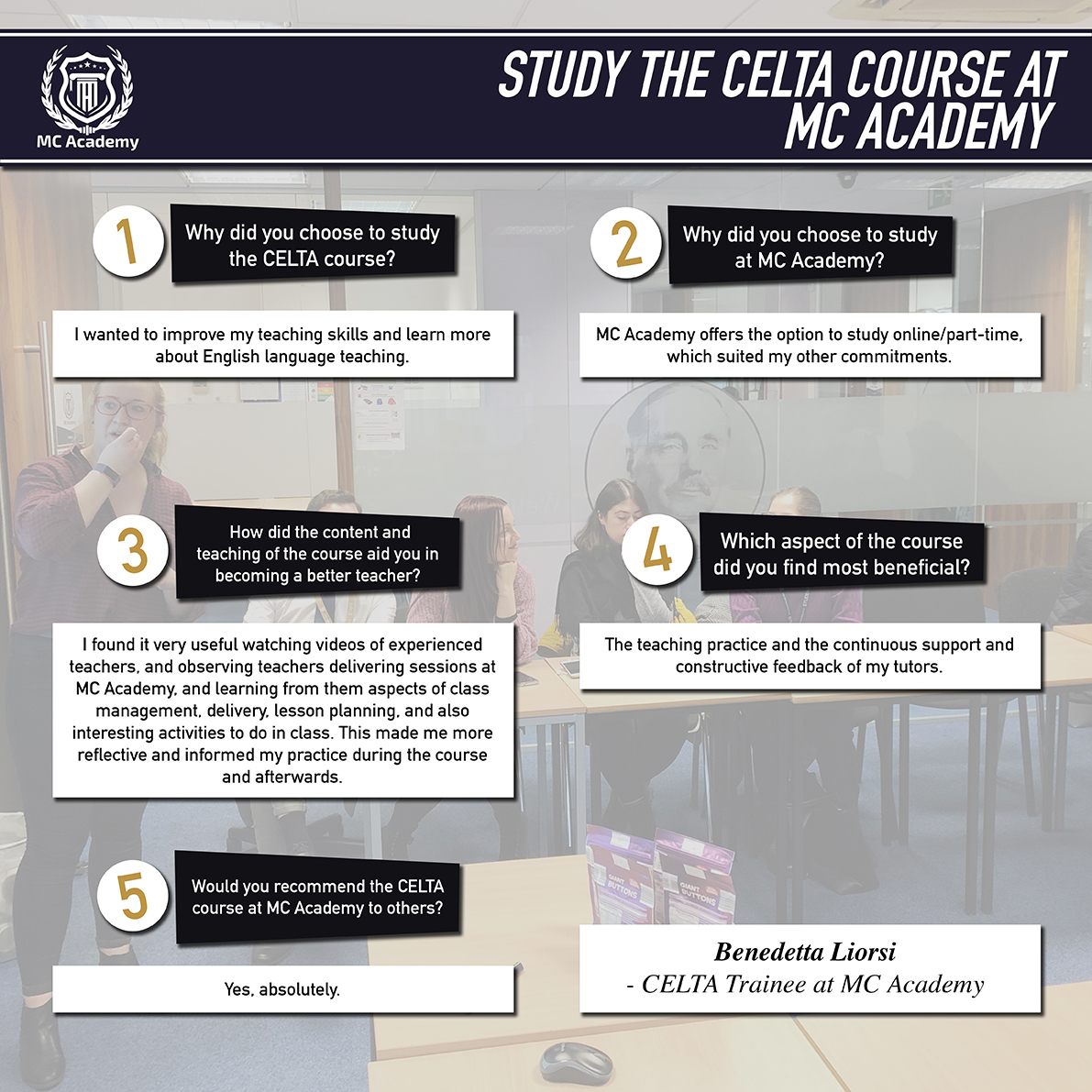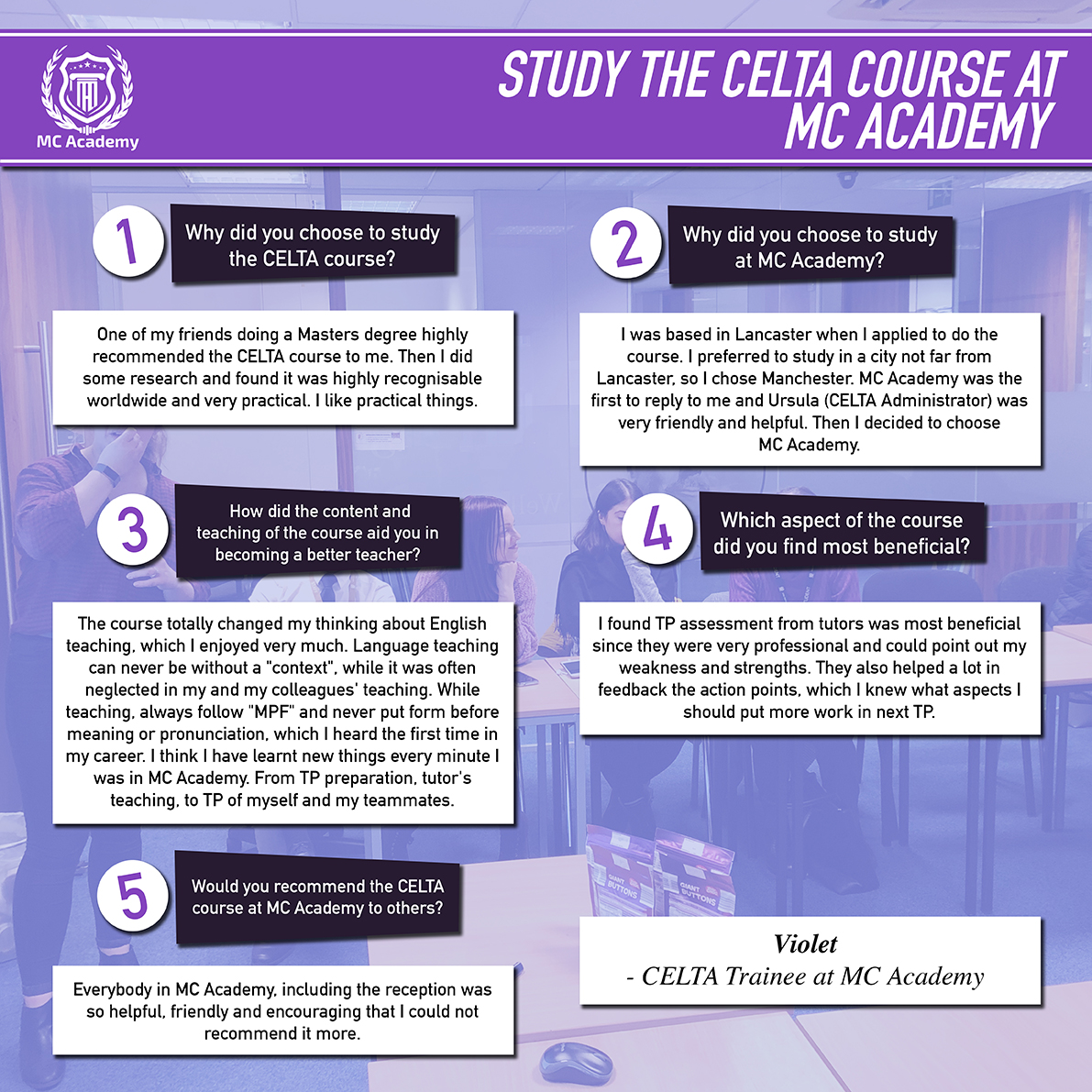 Were you a CELTA Trainee at MC Academy? Would you like to leave feedback for your course?
Feel free to get in contact to let us know your thoughts!
ARE YOU READY TO JOIN MC ACADEMY?
The most central English language school in Manchester.