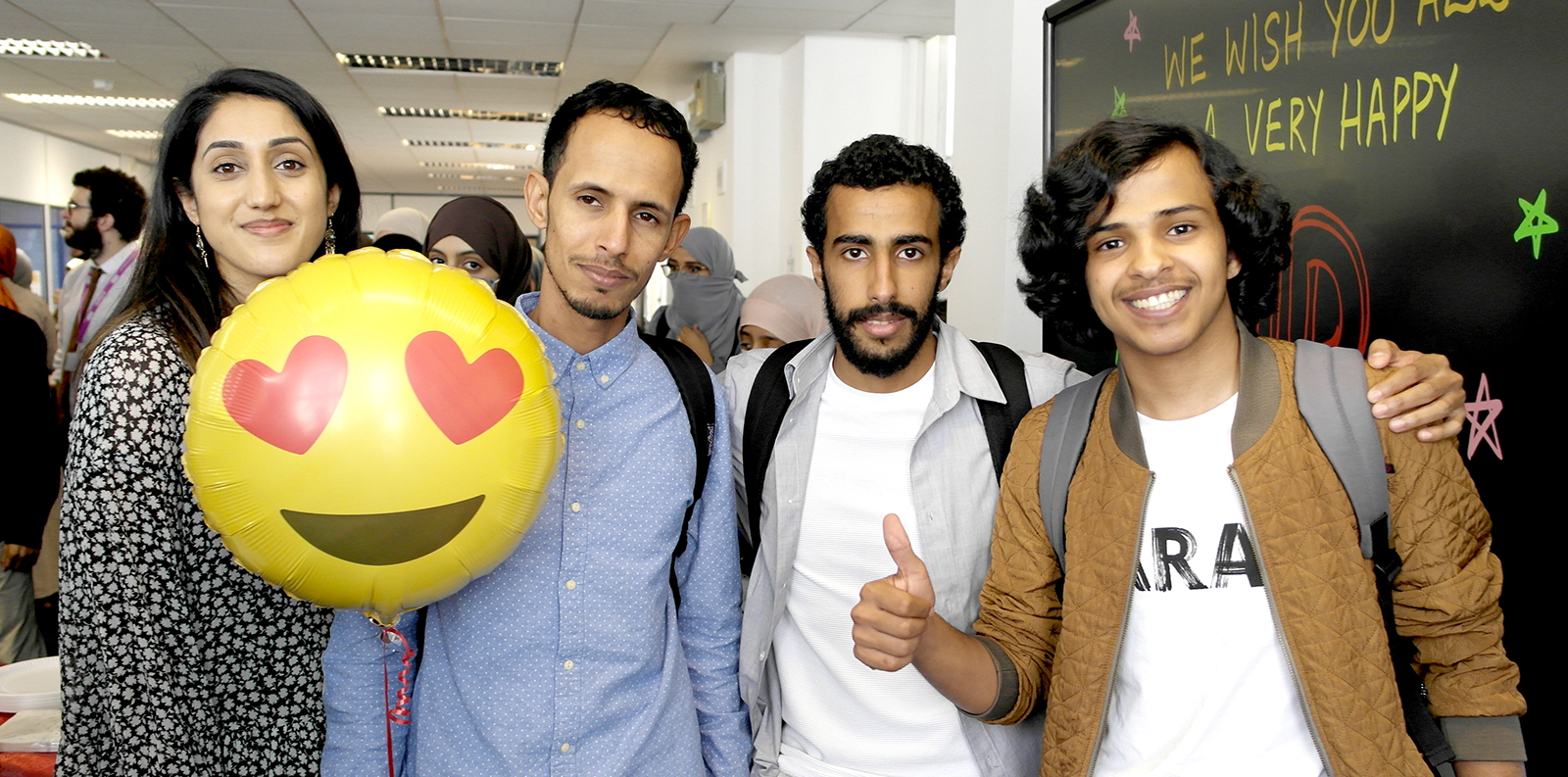 Social Calendar
Social activities run a on weekly basis and vary from week to week, so no week is ever the same!
Weekday activities include trips to various locations in Manchester, trips to activities such as Bowling and the Cinema, and also in-school activities such as tea parties and origami workshops. At the weekend, we also offer one-day and weekend trips to places such as Liverpool, Leeds, the Peak District, Chester, and now also Edinburgh through an external agency.
Weekly activities are free and included in the school package but some might incur an additional cost.
* Trips are subject to train tickets prices
* Price between £30 – £50
An example of a typical Social Activity Programme at MC Academy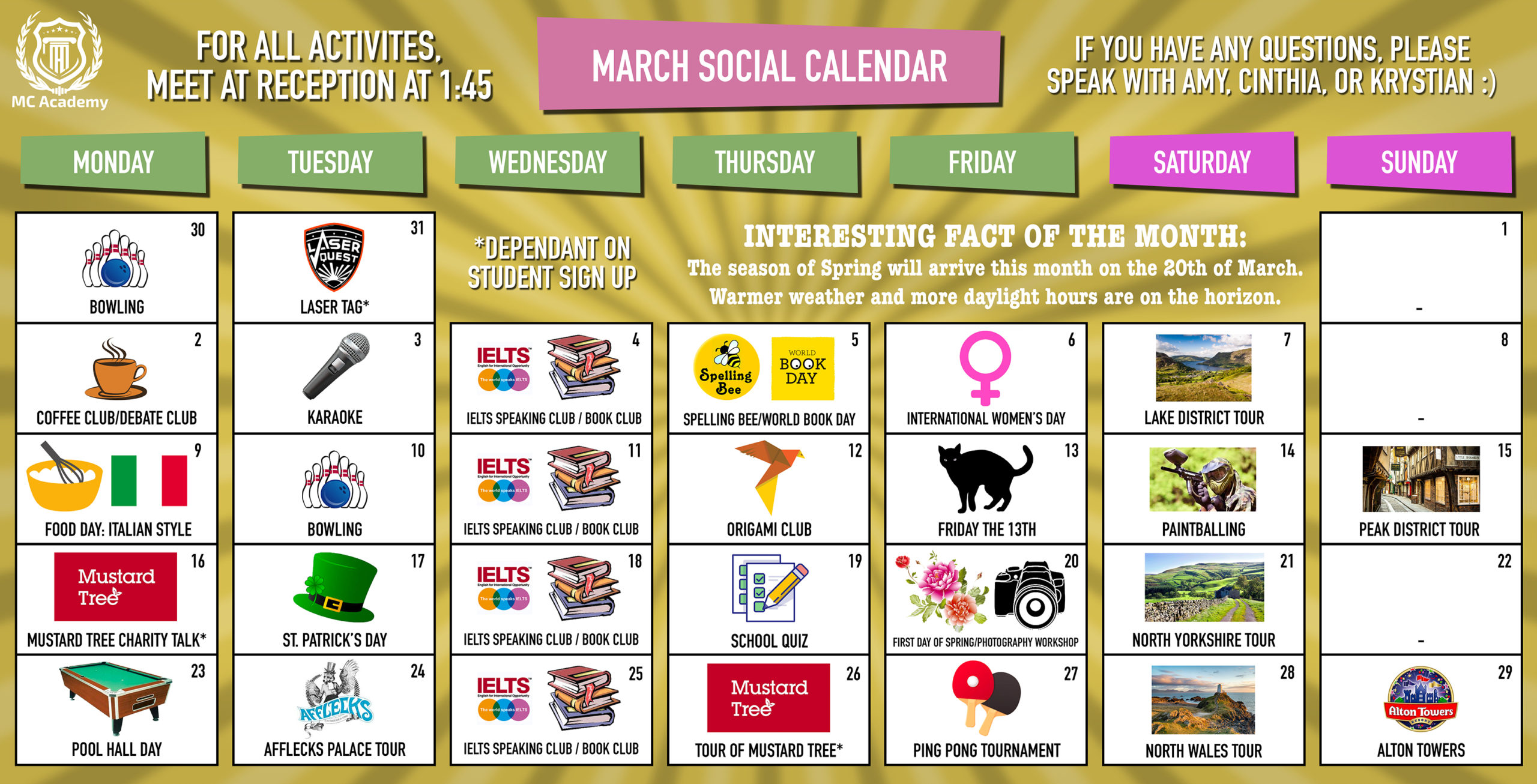 PLEASE NOTE!
Due to recent events surrounding COIVD-19, the on-campus social activity programme at MC Academy has been suspended until further notice, however, an online social activity programme is now available to students who attend the online classes.

ARE YOU READY TO JOIN MC ACADEMY?
The most central English language school in Manchester.