Location:
Central Manchester
Date:
Monday, 6th July 2020 - 
Sunday, 16th August 2020
Option 1
(Full Package)
£800
Option 3
(Course Only)
£290*
*Plus a £60 enrolment fee
and a £30 course book.
If you would like to know more about the school's Summer School Programme for 2020, please download one of the school's brochures here.
(Translations available in English, Italian, Spanish, Catalan, Turkish, and Arabic).
Course 
NEW this year!

20 hours of General English lessons per week. (5 extra hours per week compared to 2019).

Qualified teachers.

A maximum of 15 students per class.

Course completion certificate.
Full Social Programme:
1 full day excursion.

1 half day excursion.

4 afternoon activities.
Full-Board Accommodation:
On-Campus.

Modern Rooms and Buildings.

En-suite Bedrooms.

All meals included: Breakfast, Hot Lunches and Dinner.
Further Benefits
Programme fully delivered on-campus.

Manchester bus ticket.

UM service and airport transfer can be arranged.
Welfare
Our students are our top priority and this is the reason why our aim is to provide support and assistance to make them feel at home.

Specialised Officers.

Students are told on their first day who members of staff are and their roles. Our juniors will have designated Safeguarding and Welfare Officers who they can talk to if they need help or advice.

We have a colour coded lanyard system to differentiate junior students, group leaders, teachers, Safeguarding and Welfare Officers.

 All staff are DBS checked.

 All staff undergo Safeguarding and Health. and Safety training.

Our teachers are first aid trained.
Registration Policy
Registers taken at intervals throughout the day.

Students must sign in/out if they leave the site and must note who they are leaving with.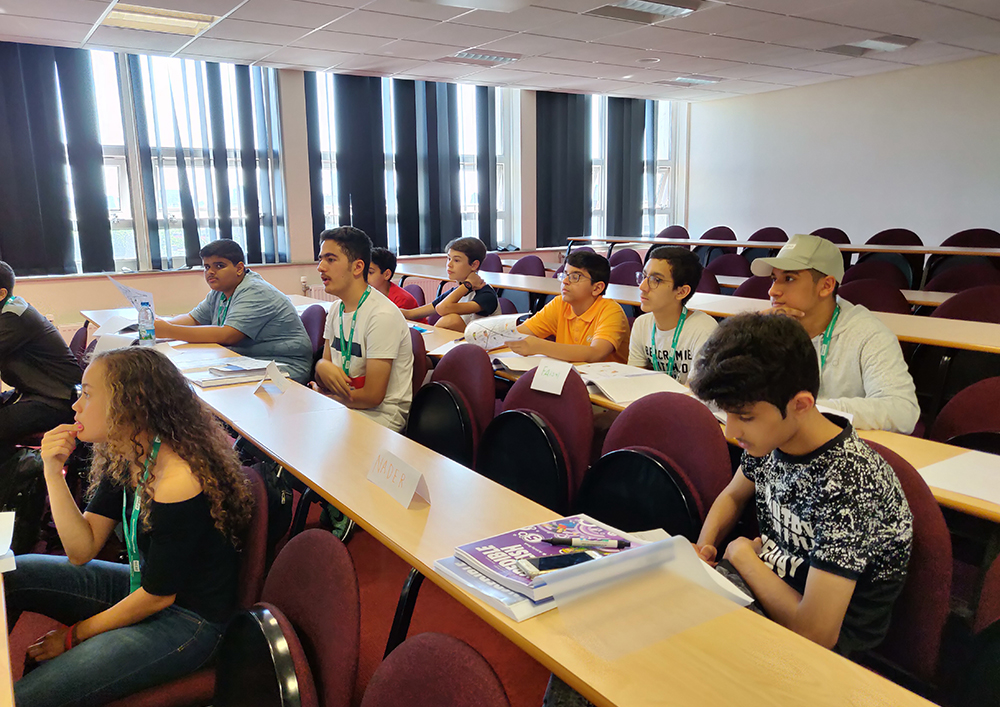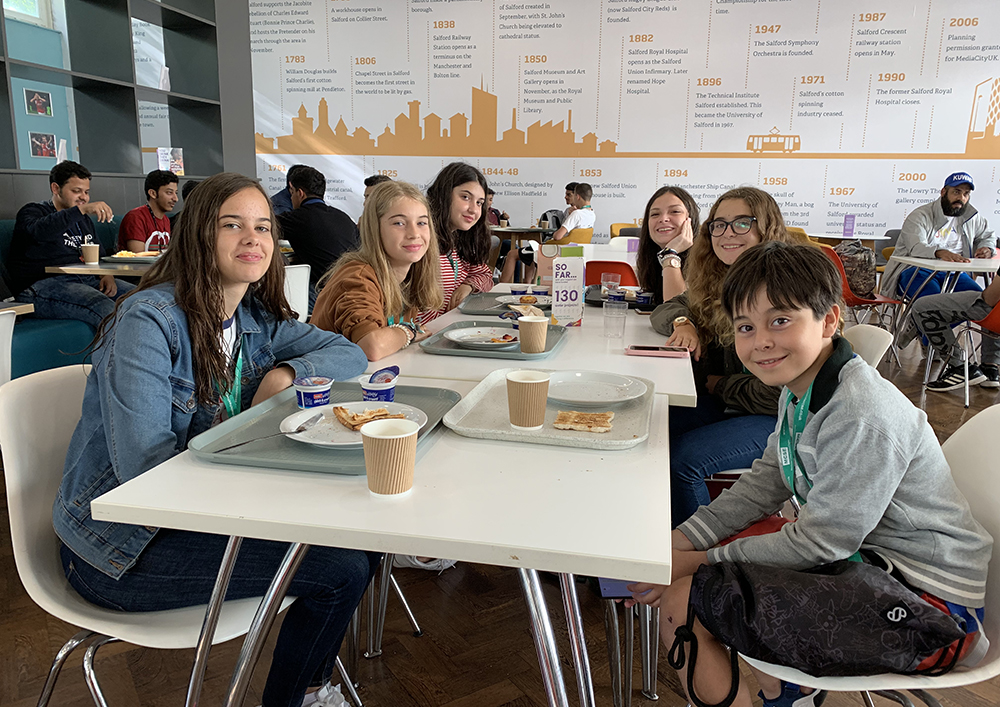 Class Time
An example of a a typical class environment at the summer school.
Lunch Time
Lunch time is an important time of the day at the summer school, allowing students to enjoy a hot meal with their new friends.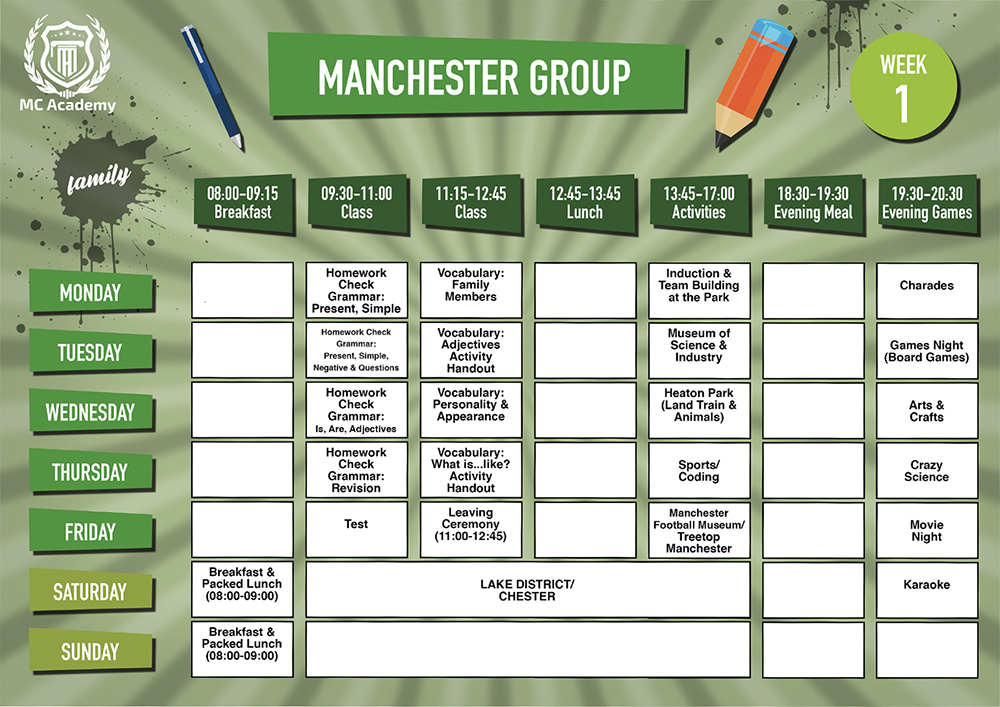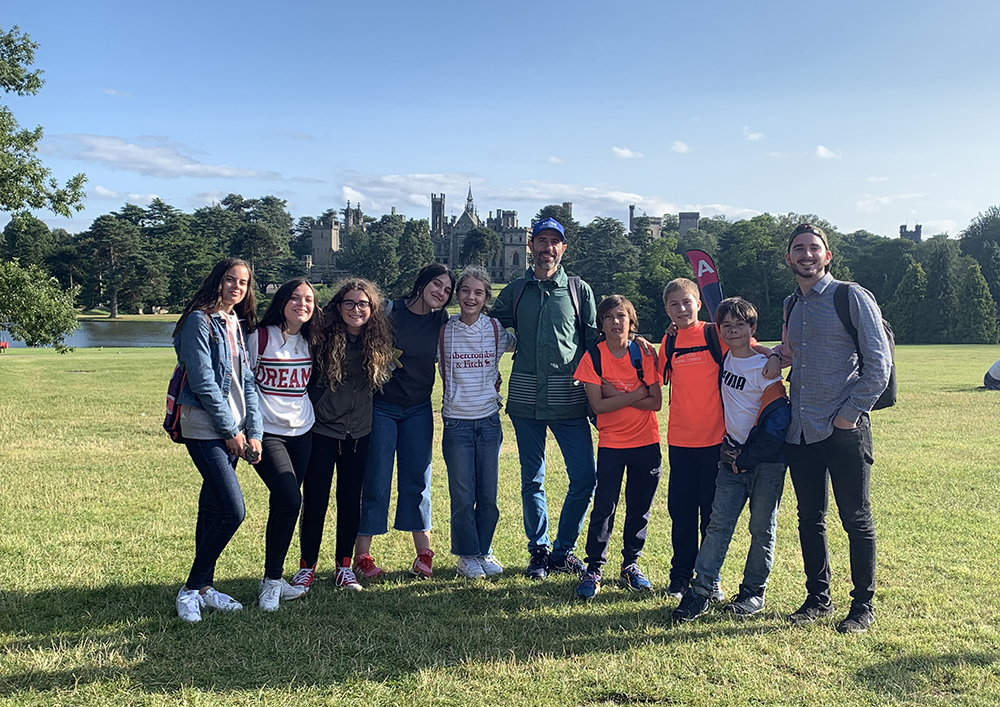 Social Activites Timetable
An example of a typical social activities timetable at the summer school.
Day Trip Excursion
An example an excursion to Alton Towers.
ARE YOU READY TO JOIN MC ACADEMY?
The most central English language school in Manchester.