Pronunciation Practice: Nouns vs. Verbs
Learn the difference in pronunciation between nouns and verbs that are spelt the same way.
Pronunciation Practice!
Did you know, stress can play an important role in the pronunciation of certain words? We're not referring to the type of stress that you may get before an exam or an important meeting, the type of stress we are discussing is the emphasis on a particular syllable.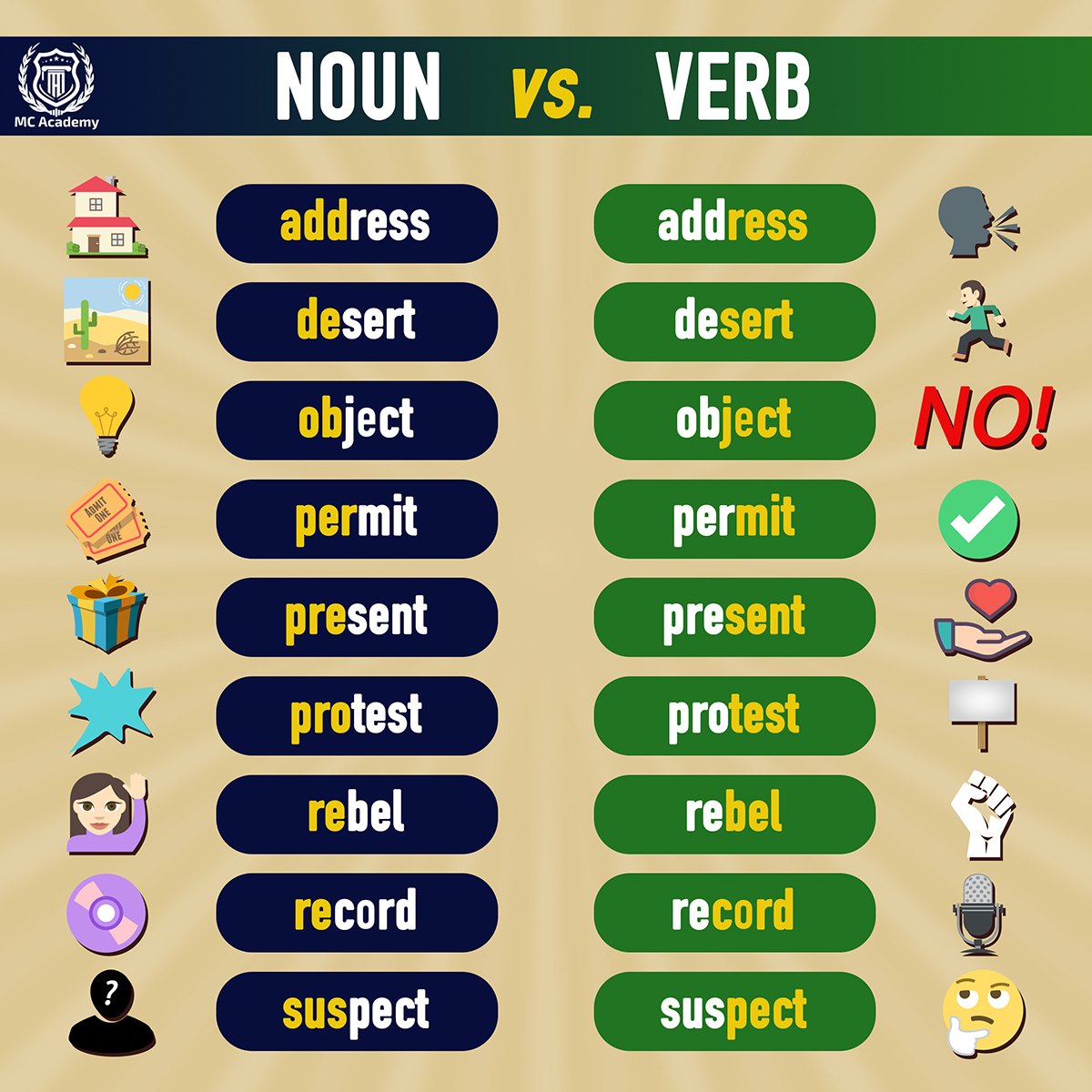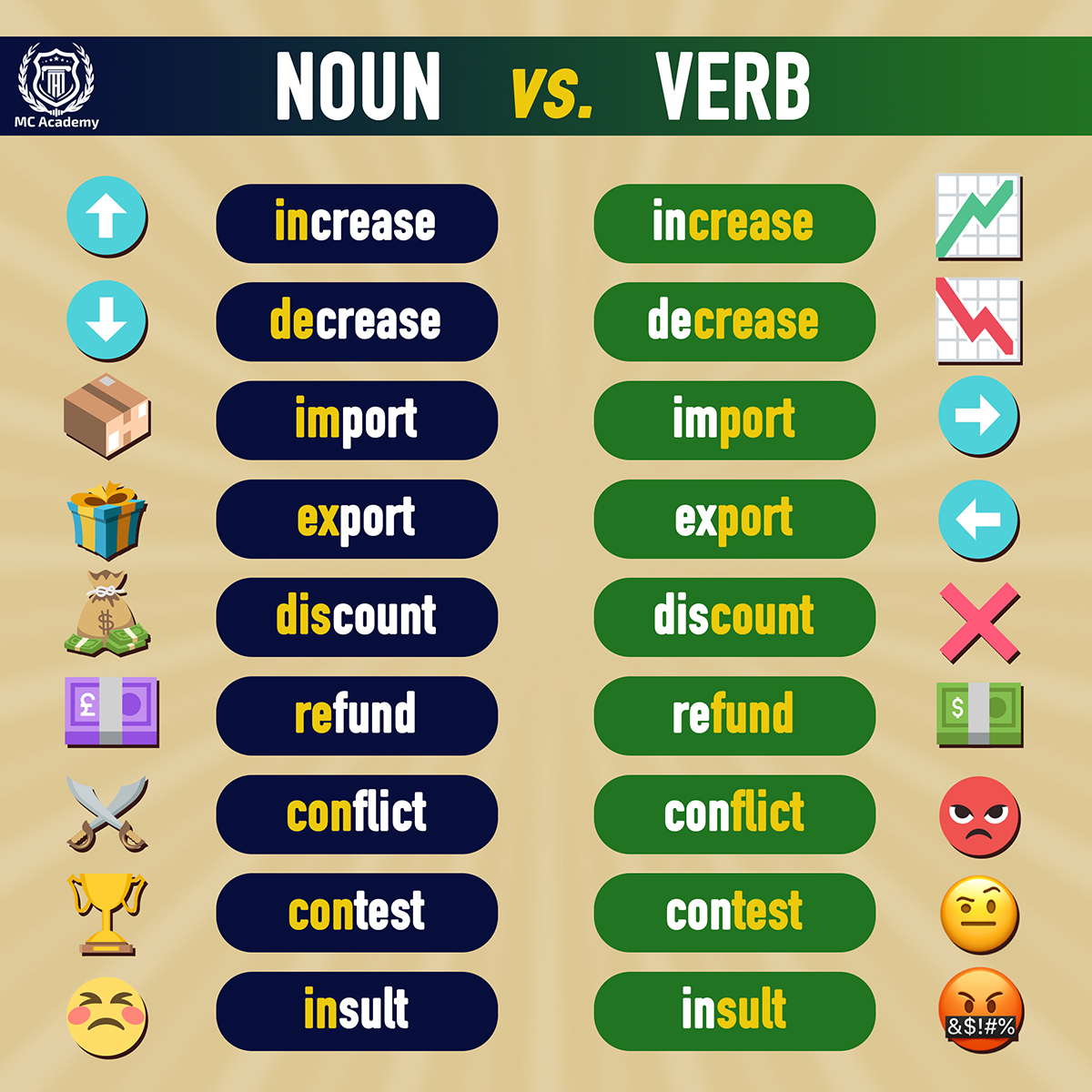 For example, most words that can function as both a noun and a verb in English are pronounced differently. In the examples above, when the word is used as a noun, the first syllable is stressed. Whereas when the word is used as a verb, the second syllable is stressed.
Can you think of any other examples that follow this pattern?