What's happening at MC Academy this month?
Manchester is beginning to open up again!
Manchester is opening up once again!
Last month, England moved into the final stage of its four-step road plan, lifting all restrictions previously imposed by the pandemic. The lifting of restrictions has now made it easier for students to fully engage with everything that Manchester has to offer, including the reopening of all service sectors and the removal of restrictions for attendees in indoor venues.
The recent change has allowed MC Academy to reintroduce our social events in school, including gatherings and parties that have been absent from our social activity programme since the end of last year. Our most recent event celebrated Eid al-Adha and proved to be quite the success amongst our students and members of staff!
Visit our website gallery to see images from recent events hosted at MC Academy.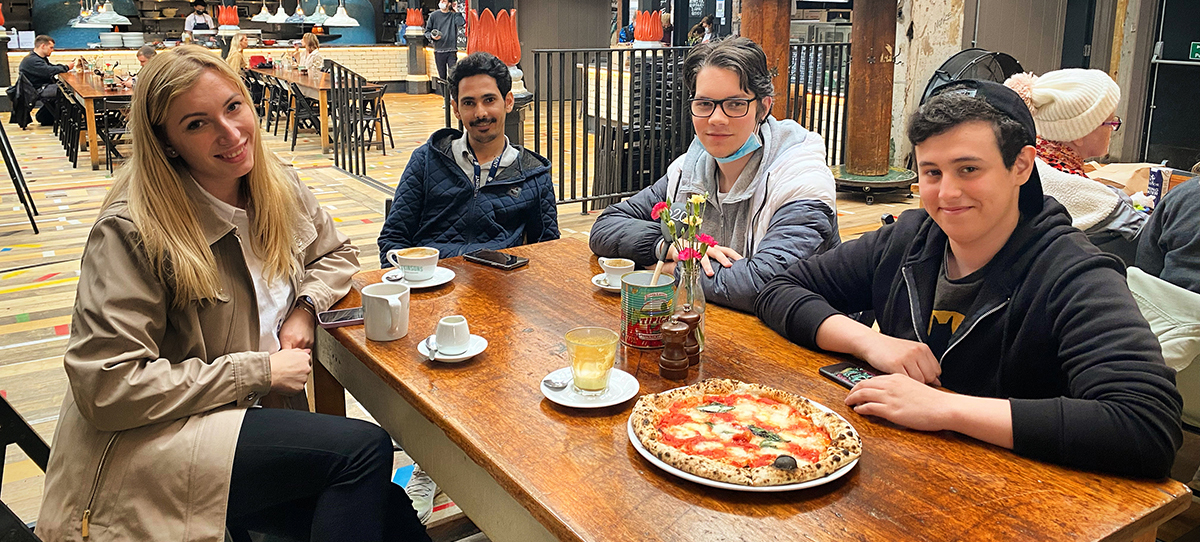 Our first student group of 2021!
Student groups have always formed an integral part of our student body at MC Academy and over the past few years, we have looked forward to welcoming groups from Italy, Spain, Germany, Turkey and Kuwait. This year, we are happy to welcome our first student group of 2021 from Kuwait.
Here is what one of our EFL Teachers had to say about the group's performance and impact in school so far.
"The students appear to be enjoying their English lessons at MC Academy so far. In class this week, the students have taken part in many tasks to improve their English speaking skills. Our most recent task had the students describe 'the greatest person in the world' and had them present their thoughts and ideas to the rest of the class."
Gill Gunn – Teacher of the Intermediate class
If you are interested in learning more about the courses available at MC Academy, then please feel free to get in contact.
From everyone at MC Academy, we wish you well and we hope you keep safe over the coming year!
Best Wishes,
The MC Academy Team