Designed for students who wish to further their academic careers at a UK university. Our IELTS Exam Preparation courses provide you with the knowledge and skills to progress towards higher education.
Who is it for?
The IELTS Exam Preparation course at MC Academy prepares students who wish to study at university for the following courses:
Pre-Sessional, Foundation, Bachelor's Degree, Master's Degree, PhD
The course is also suitable for people who want to emigrate to an English-speaking country or do work-related training in an English-speaking country.
Click here to see the IELTS scores of previous students who completed an IELTS course at MC Academy.
Aims of the Course
The IELTS preparation course at MC Academy aims to allow students to:
Use exam strategies and techniques to achieve the best score possible.

Take practice exam papers to become familiar with the format of the exam under test conditions.

Practise and develop overall skills in reading, writing, listening, and speaking.

Focus on reading, writing, and analytical thinking skills, that are not only the key to success in the IELTS test, but are also crucial skills to develop when studying at a UK university.

Receive constructive feedback to further increase the chances of success.
Course Information
Course Start: Every Monday
Level: Pre-Intermediate – Advanced
Time-Slot: Morning classes available
Class Size: 16 students max.
Minimum Age: 16 years old
What is it?
The International English Language Testing System (IELTS), is an international standardised test designed to assess the English-language proficiency of non-native speakers. Over 1.4 million candidates take the test each year to start their academic journeys into international education and employment.
Introduction Level:  Students wishing to take this course must be of Pre-Intermediate level (IELTS level 4/4.5)
Foundation Level:  Students wishing to take this course must be of Intermediate level (IELTS level 5) 
Higher Level: Students wishing to take this course must be of Upper-Intermediate level (IELTS level 5+)
FREE Online IELTS Workshops
MC Academy offers FREE online workshops throughout the year that cover a variety of topics for all IELTS students. Our online IELTS workshops require a Zoom account. to attend.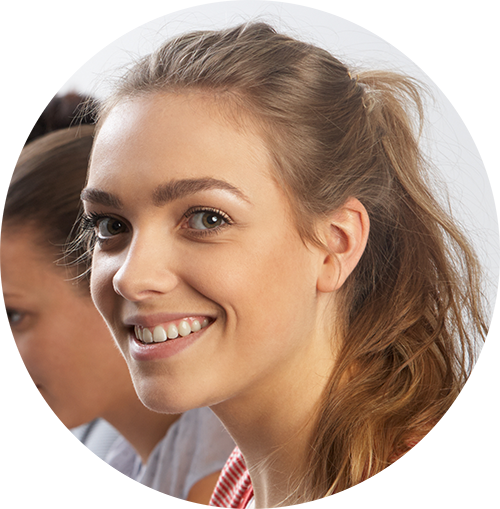 "Doing the IELTS course with MC Academy was the best thing I ever did!"
Anna Muller, Germany
IELTS Topics
Students do not need any specialist subject knowledge for the IELTS exam, but it helps to have some general knowledge about the following topics, plus an interest in news and current affairs:
History and Society

Health and Fitness

Urbanisation and Globalisation

The Environment

Business and Law

Language and Linguistics

Travel and Tourism

Media and the Arts

The Natural World

Architecture and Engineering

Science and ICT

Space and the Planets
Taking the IELTS Test
You must take the IELTS test at an official IELTS centre. There are two test centres in Manchester – one is at the University of Manchester Language Centre which is only for the IELTS Academic/General test; the other centre is on Alan Turing Way (near the Etihad football stadium) for students who also have UKVI requirements.
You can find more information including sample tests and application forms for both test centres on the following websites: 
University of Manchester Language Centre: www.ulc.manchester.ac.uk/ielts/
British Council: www.takeielts.britishcouncil.org/ielts-ukvi/book-ielts-ukvi
You can ask your teachers for advice about when to take your test and try to book it as early as possible. Test centres can become fully booked, especially in June and July, so leaving it to the last minute may mean that you have to travel to another city or even to take it in your home country. There are more than 800 test centres and locations in over 130 countries where you can take the IELTS exam. The following website will help you to find a test centre outside of Manchester: http://www.ielts.org/test_centre_search/search_results.aspx
IELTS is the International English Language Testing System which is jointly managed by The British Council, IDP: Australia, and The University of Cambridge ESOL Examinations (Cambridge ESOL).  IELTS is designed to assess the language ability of candidates who want to study or work where English is the language of communication.  It is recognised by over 6000 organisations worldwide, including universities, companies, and government agencies.  For a list of organisations that accept IELTS scores, visit http://bandscore.ielts.org
For more general information on IELTS, please visit www.ielts.org
For IELTS practice test materials visit takeielts.britishcouncil.org
ARE YOU READY TO JOIN MC ACADEMY?
The most central English language school in Manchester.