Prepare for university studies. Improve your academic writing, academic reading, critical thinking skills and awareness of academic vocabulary.
Who is it for?
The EAP course at MC Academy is designed for students who wish to pursue an academic career by studying at a UK university. Our EAP course is designed to provide students with the academic skills and knowledge to progress to higher education in the UK.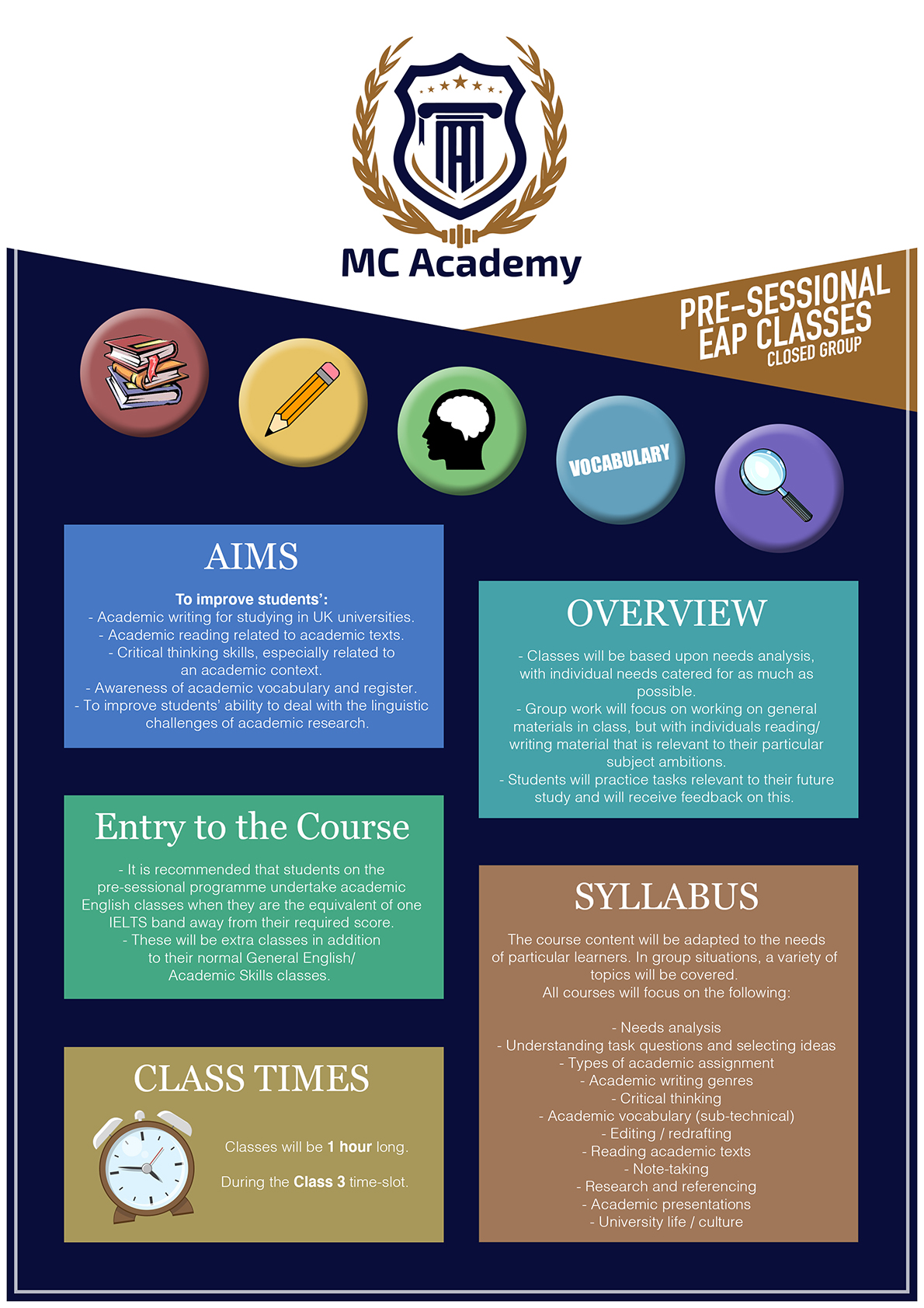 Course Start Date: Ongoing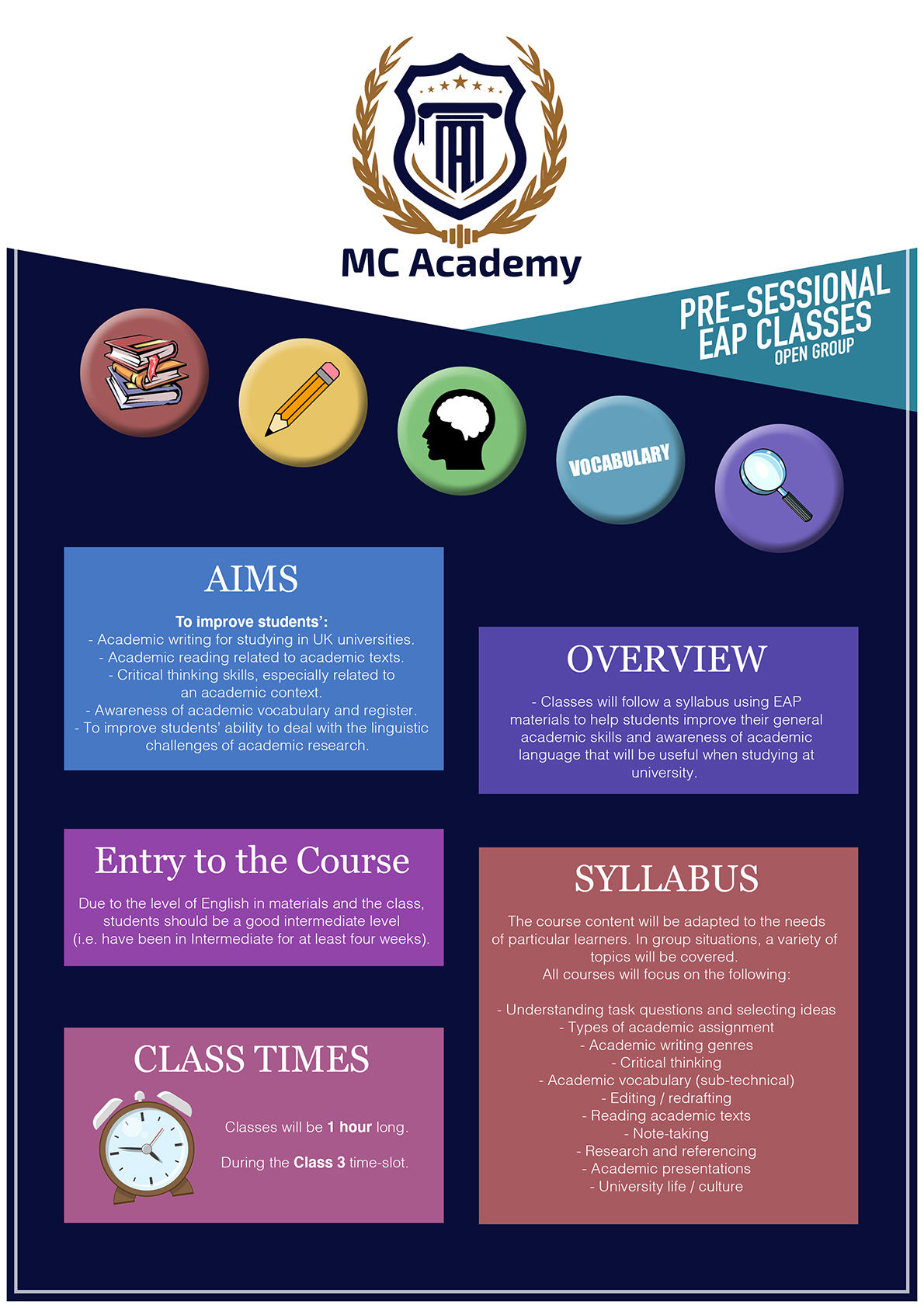 Course Start Date: Ongoing
If you are interested in applying for this course, then please get in contact and a member of our friendly staff will assist you with your application or any questions that you may have.
ARE YOU READY TO JOIN MC ACADEMY?
The most central English language school in Manchester.