Junior Summer School
 Education over the Summer made easy with MC Academy! Open to Junior students who want to enhance their English language skills in a fun and engaging way!

Price:
15 hours - £290* per week
20 hours - £330* per week
*plus a £60 enrolment fee and a £30 materials fee
What's Included?
Our Junior Summer School programme is designed to provide students with new experiences and fond memories whilst studying English with their new friends. New to this year, our Summer School programme will be moving to an online platform to provide junior students from across the globe to learn and study English together!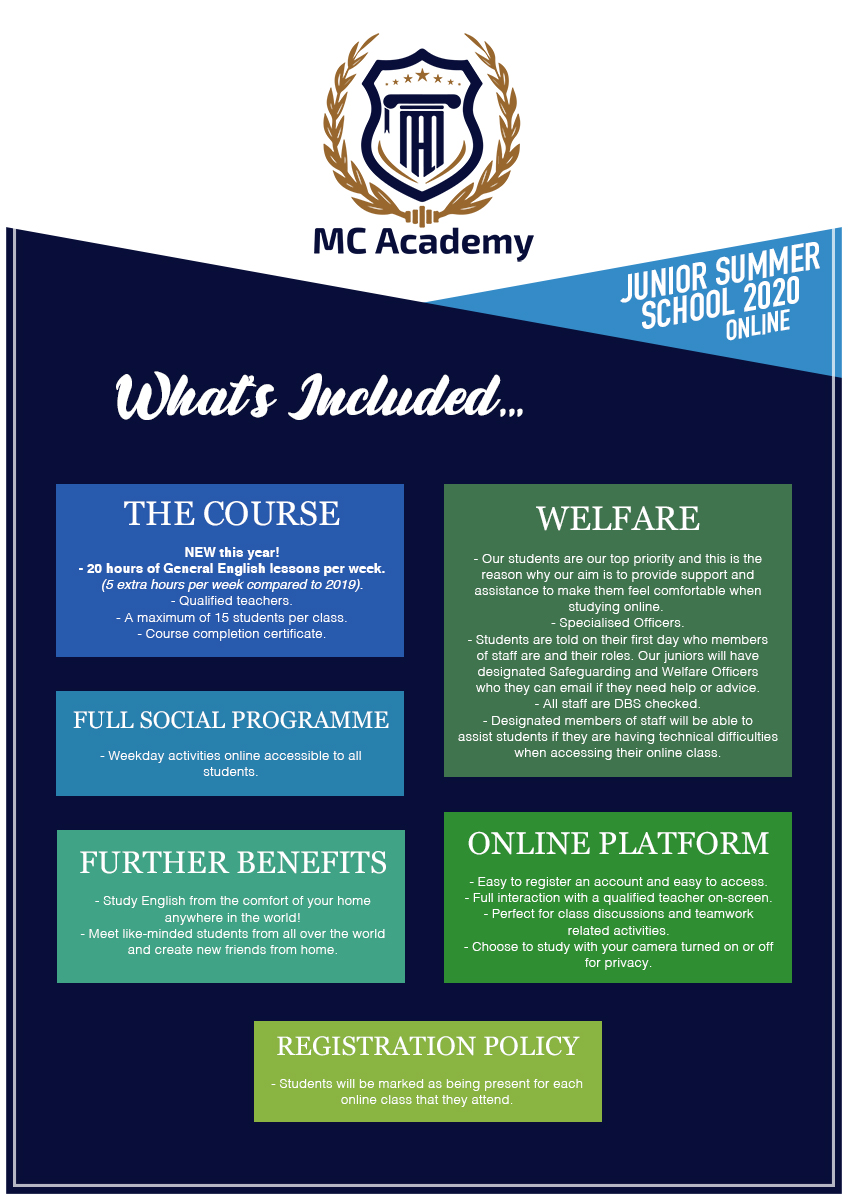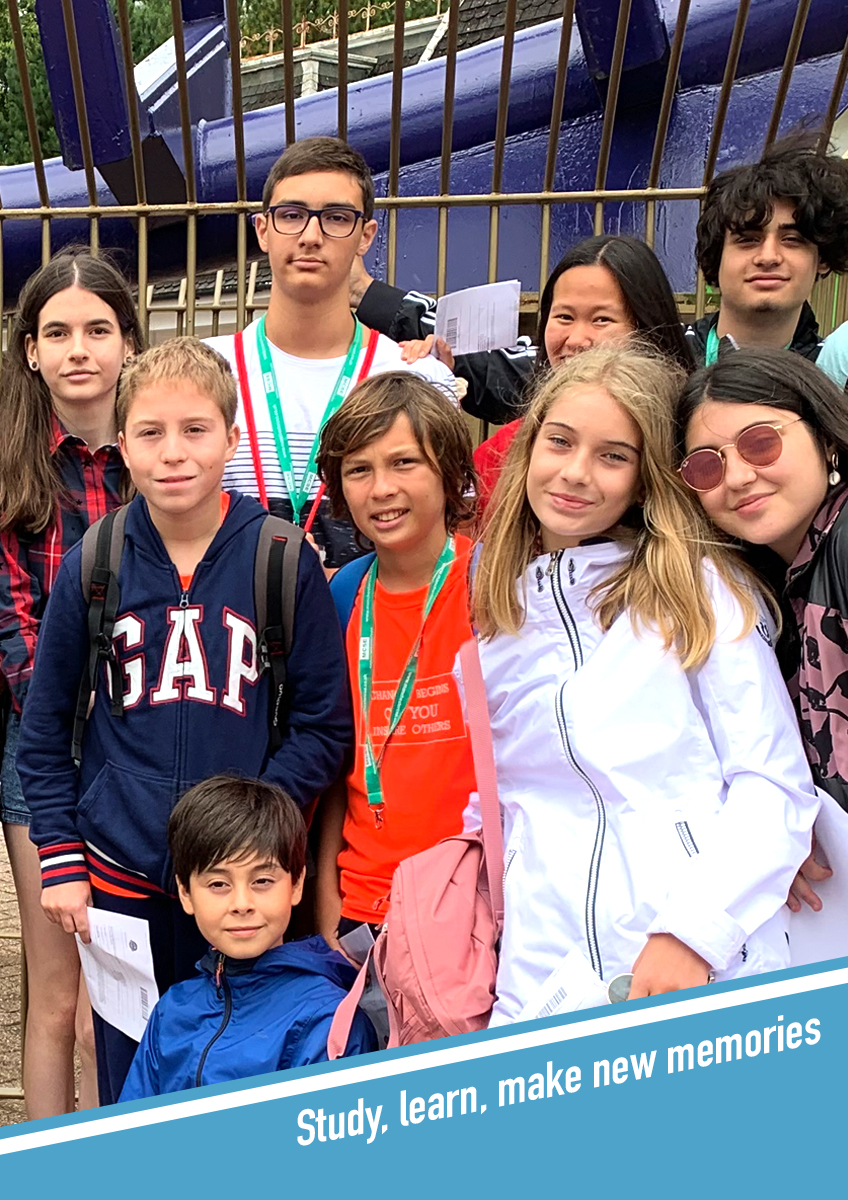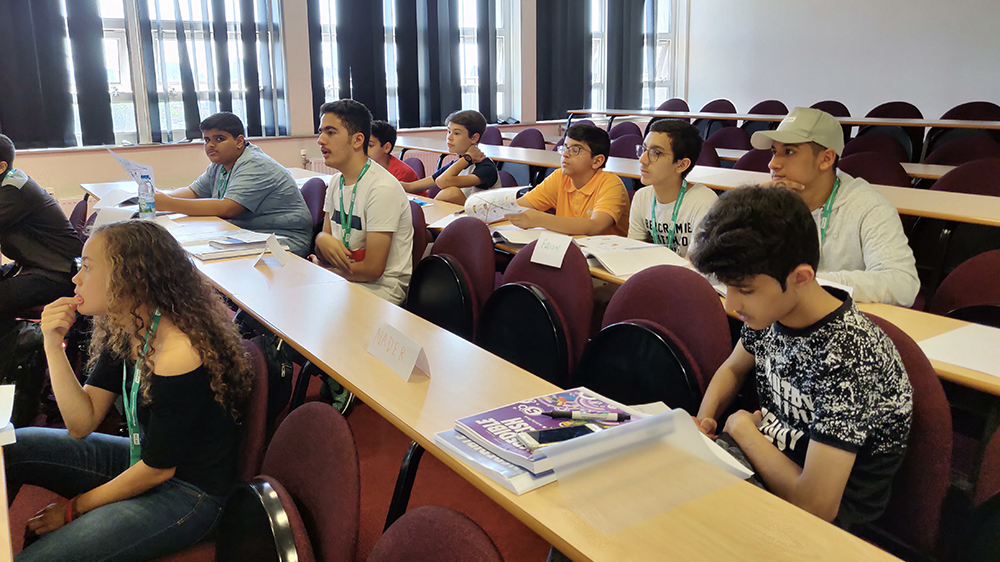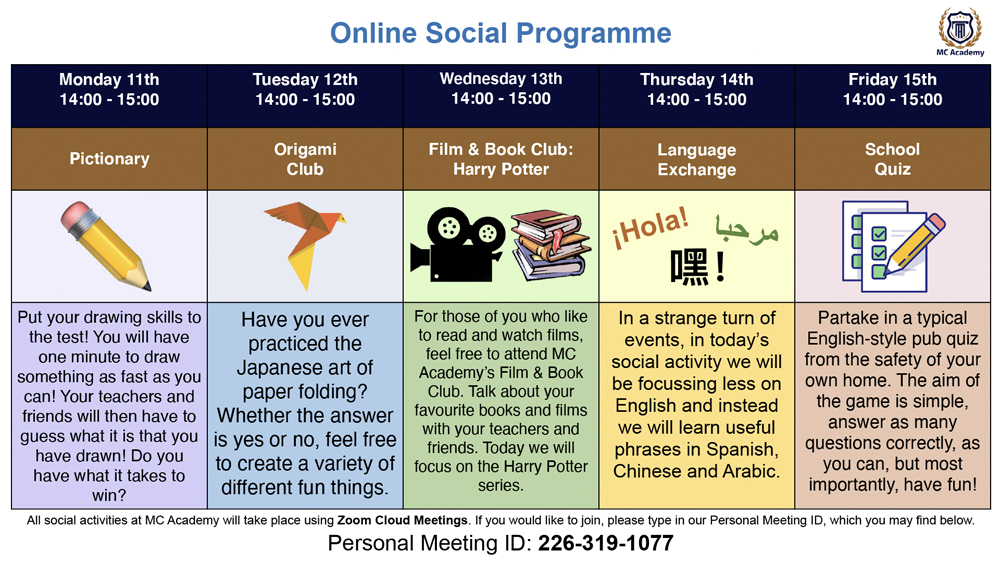 Class Time
Classes at this year's Junior Summer School will take place online via the Zoom Clouds Meeting App.
Social Activities
An example of the online social activity programme.
Videos from the Junior Summer Camp 2019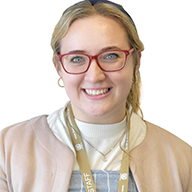 Amy Gowers
Summer School Centre Manager
For more information regarding the Junior Summer School, please email MC Academy's Summer School Centre Manager to express your enquiries.
"I loved working at the MC Academy's Summer School in 2019. It was great to work with students from all over the world, an experience that was very new to me! Not only did the students learn a lot from us, but we also learned a lot from the students. Everything from their cultures, home life, families and what they do for fun back home. The students were very bright, respectful and eager to participate. It was an experience I'll fondly remember and I hope that one day I'll get the opportunity to work in the summer school again!"
– Jamie Leigh, Activity Coordinator
ARE YOU READY TO JOIN MC ACADEMY?
The most central English language school in Manchester.