Choose your course, accommodation options, airport transfer, and other special requirements.
Work out how much it will cost to study at MC Academy using our online price calculator or download a copy of our price list below.
Important Information
Year-round residential accommodation is available on request.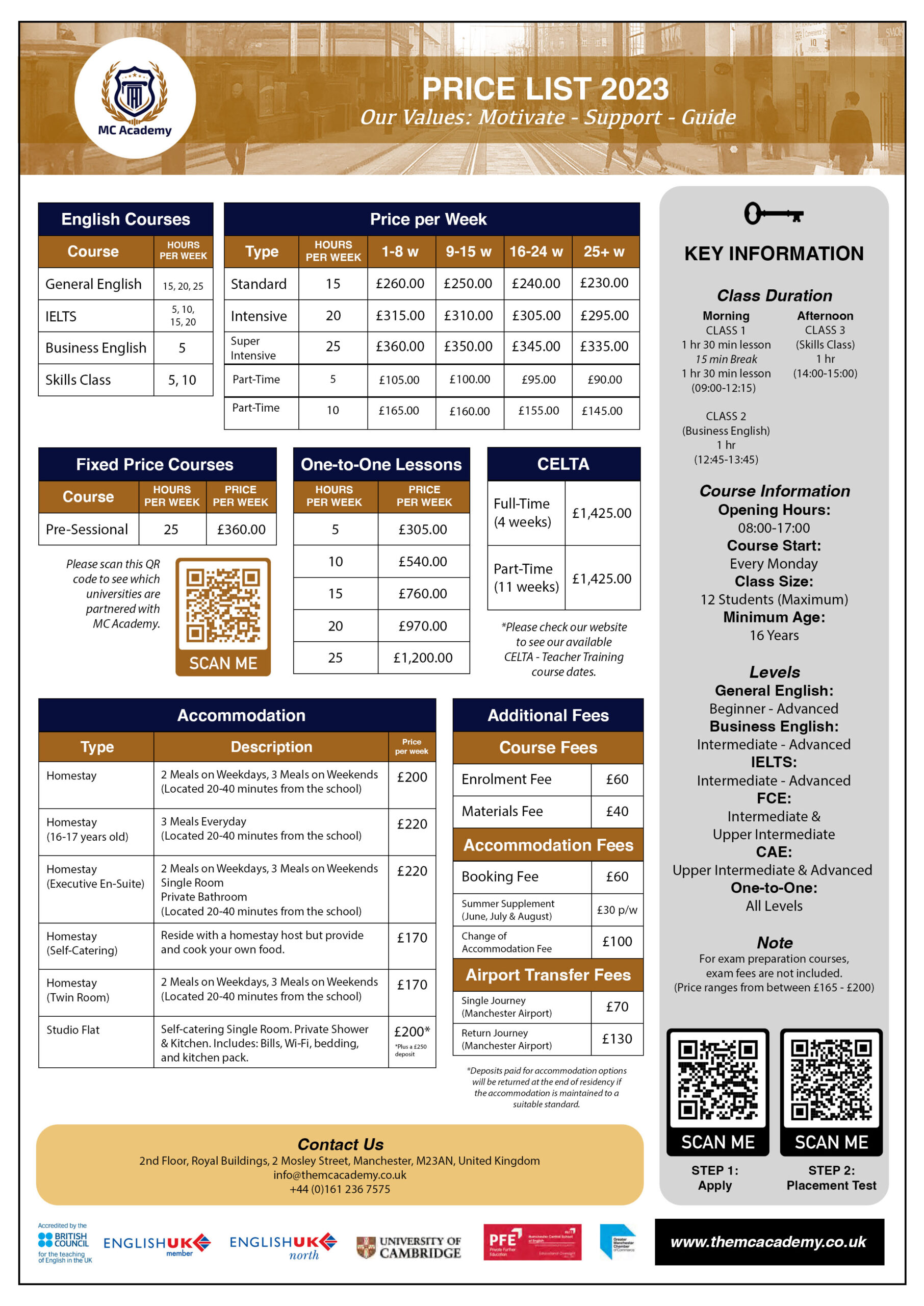 ARE YOU READY TO JOIN MC ACADEMY?
The most central English language school in Manchester.