26th May 2023
News & Events at MC Academy This Week
A CELTA Interview, Student Feedback & Alumni Catch-Up
🎬

A CELTA Interview

🎬
If you have a passion for teaching and are interested in teaching English to speakers of other languages then consider studying a CELTA course at MC Academy!
Zaynab studied a full-time CELTA course at MC Academy in 2022 and now works as an EFL Teacher at MC Academy. Zaynab has kindly provided us with her views and experiences regarding her time as a CELTA Trainee at MC Academy.
🗝 Key Information 🗝
Course Start Date: Monday, 11th August 2023
Course End Date: Friday, 8th September 2023
Course Type: Full-Time (Face-to-Face)
Application Deadline: Friday, 14th July 2023
If you are interested in studying a CELTA course at MC Academy, please visit our website and/or read our CELTA FAQs for more information. Please feel free to get in contact with our CELTA Administrator if you have any unanswered questions.
🌐 https://themcacademy.co.uk/celta/
🤩

Student Feedback

🤩
Thank you to our students for the positive feedback this month. We greatly appreciate your kind words but most importantly, we are extremely happy to know that you are enjoying your time studying at MC Academy. To read more student testimonials, please visit our website.
🌐 https://themcacademy.co.uk/student-testimonials/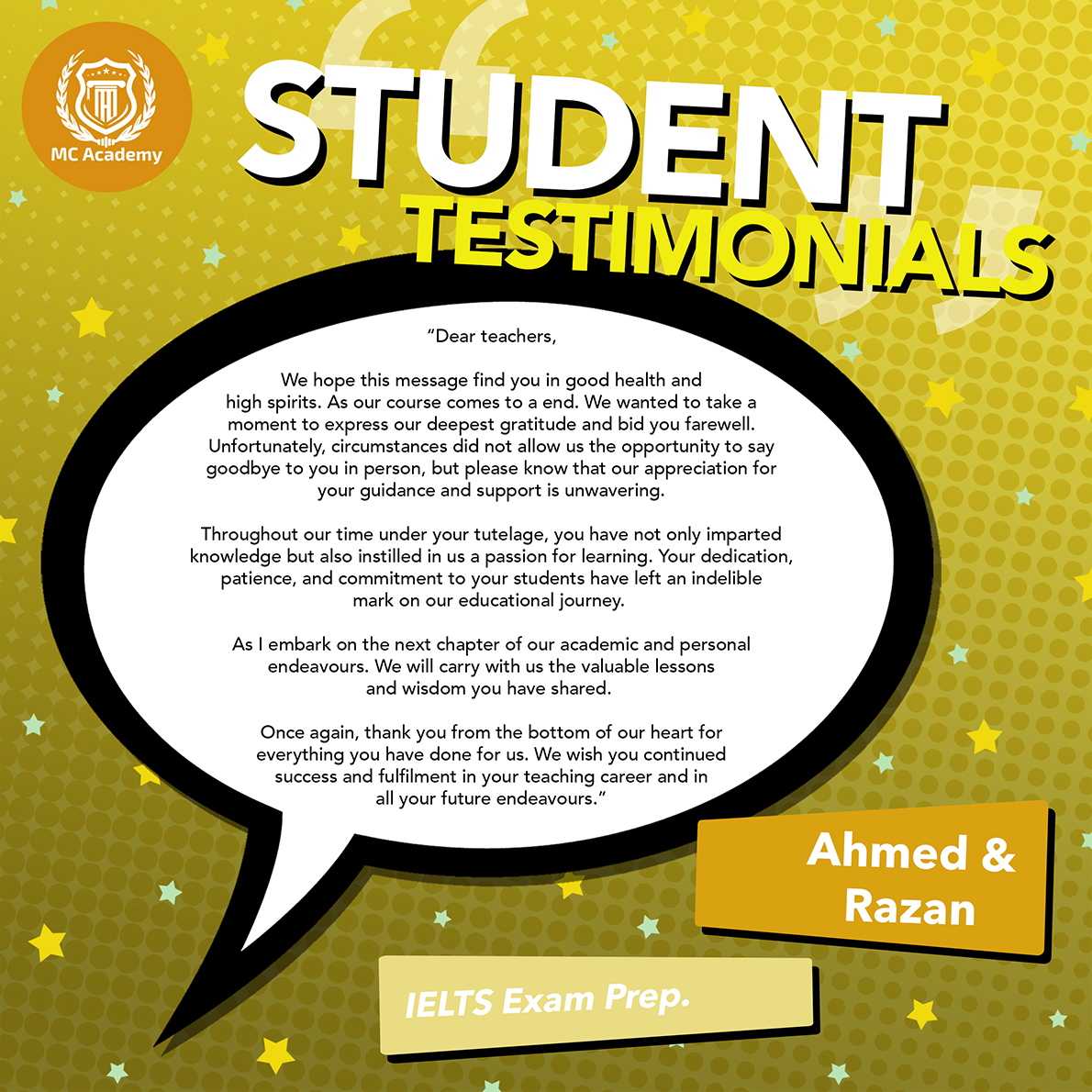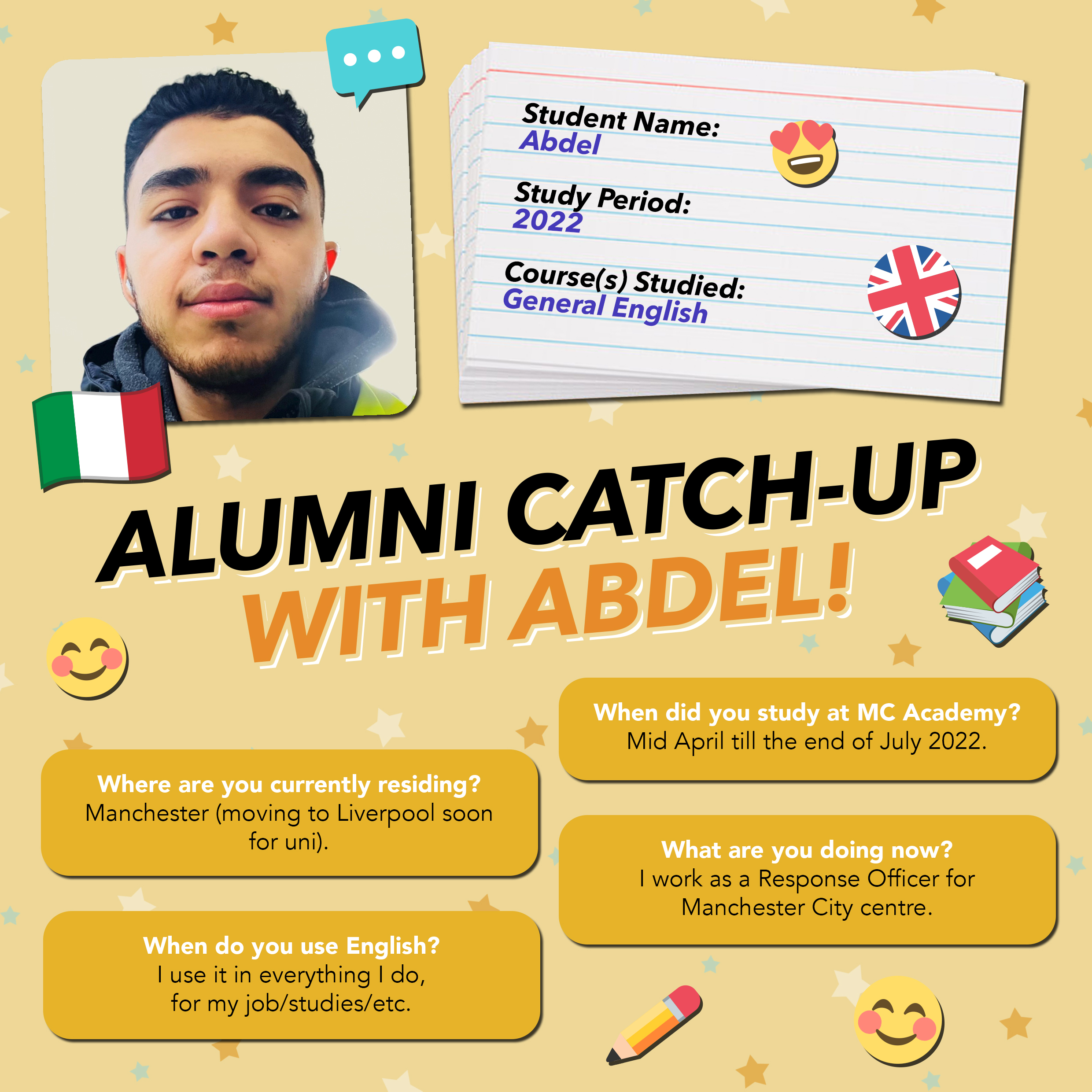 💭

Alumni Catch-Up

💭
This week, we had the pleasure of speaking with a former student of MC Academy. Abdel (Shebo) told us about his experiences after leaving MC Academy and how he uses English in his current job and how he will use English for his university studies in Liverpool. We wish you all the best for the future, Shebo, and we look forward to seeing you again when you come to visit the school.
🌐 https://themcacademy.co.uk/mcacademyalumni/
🌸

Bank Holiday Monday – 29th May 2023

🌸
MC Academy will be closed next Monday due to the Late Spring Bank Holiday. We will respond to all enquiries made over the weekend on Tuesday, 30th May when the school reopens. We hope you all have a great bank holiday weekend!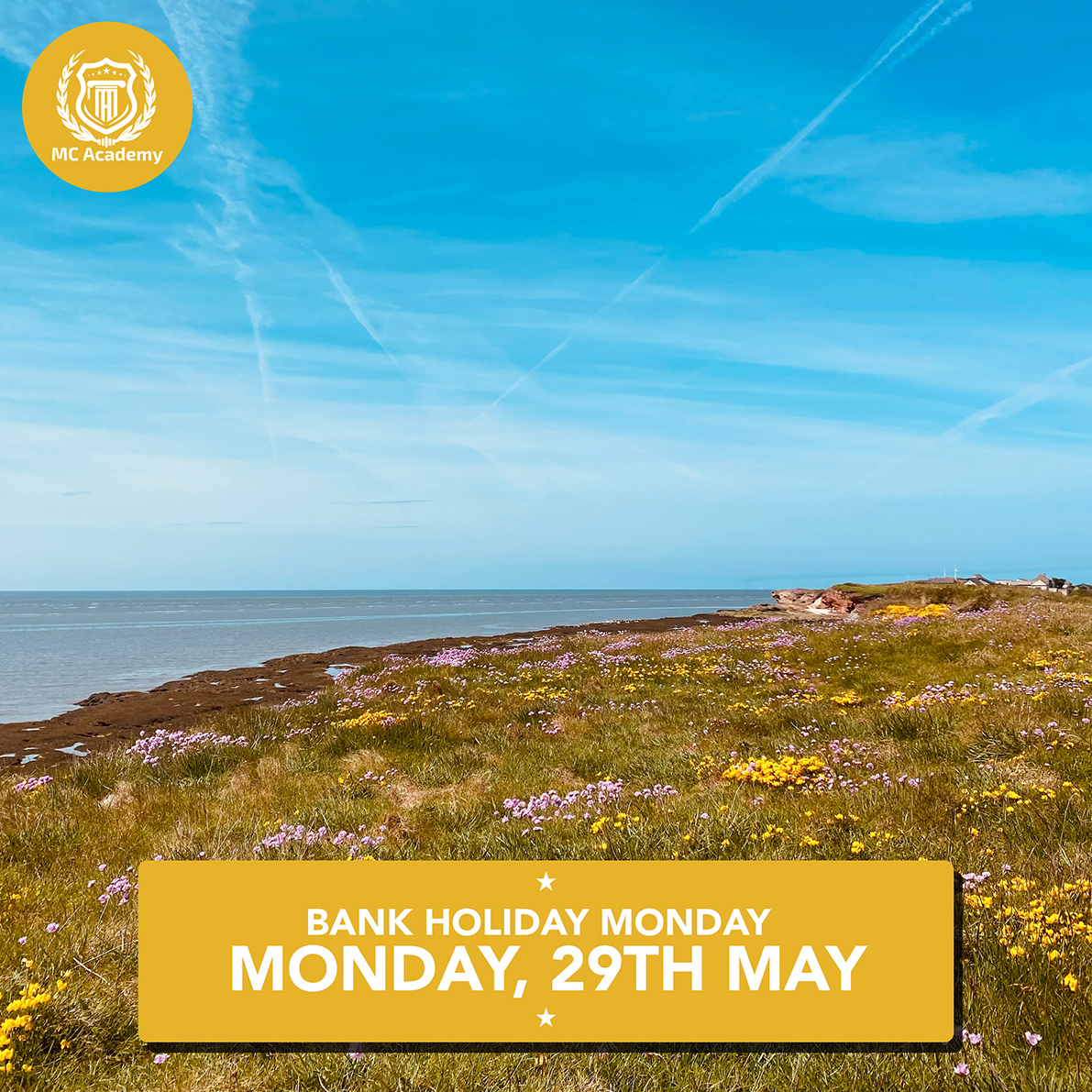 🥳

Next Week's Social Activities

🥳
At MC Academy, we are happy to provide our students with a range of activities and workshops to attend after class. Our activities are open to students of all levels.
Next week's activities include:
🐝 Tuesday: Spelling Bee
🫖 Wednesday: English Tea Party
🍿 Thursday: Cinema Club
📚 Thursday: Support Club
🗯️ Thursday: Ladies' Chat Club
💰 Friday: Treasure Hunt
🏞️ Saturday: Skipton & Yorkshire Dales Tour
🛍️ Sunday: Chester & Designer Outlet Tour