Welcome to IELTS monthly, a quick and easy way to keep up-to-date with the IELTS courses, IELTS tips and techniques, and previous student scores at MC Academy. If you are interested to know more about the IELTS courses at MC Academy, please visit our IELTS page.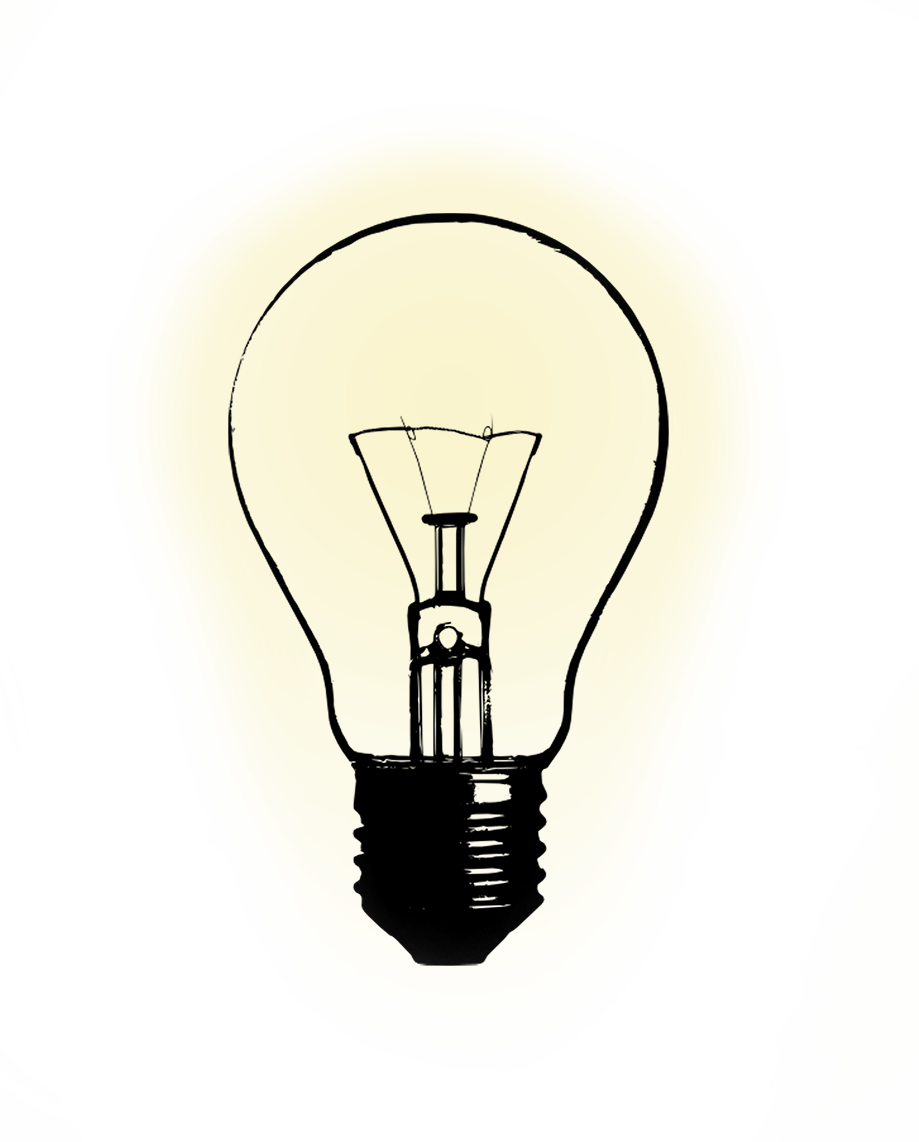 TOP TIPS for IELTS Students
To improve your IELTS Listening Score, practise the Listening exam using these tips:
1. Listen without the script and only listen once
2. Listen without the script but listen twice
3. Listen first without the questions to get a general idea and then answer when you listen for the second time, now with the questions
4. Listen once and answer and then listen again with the script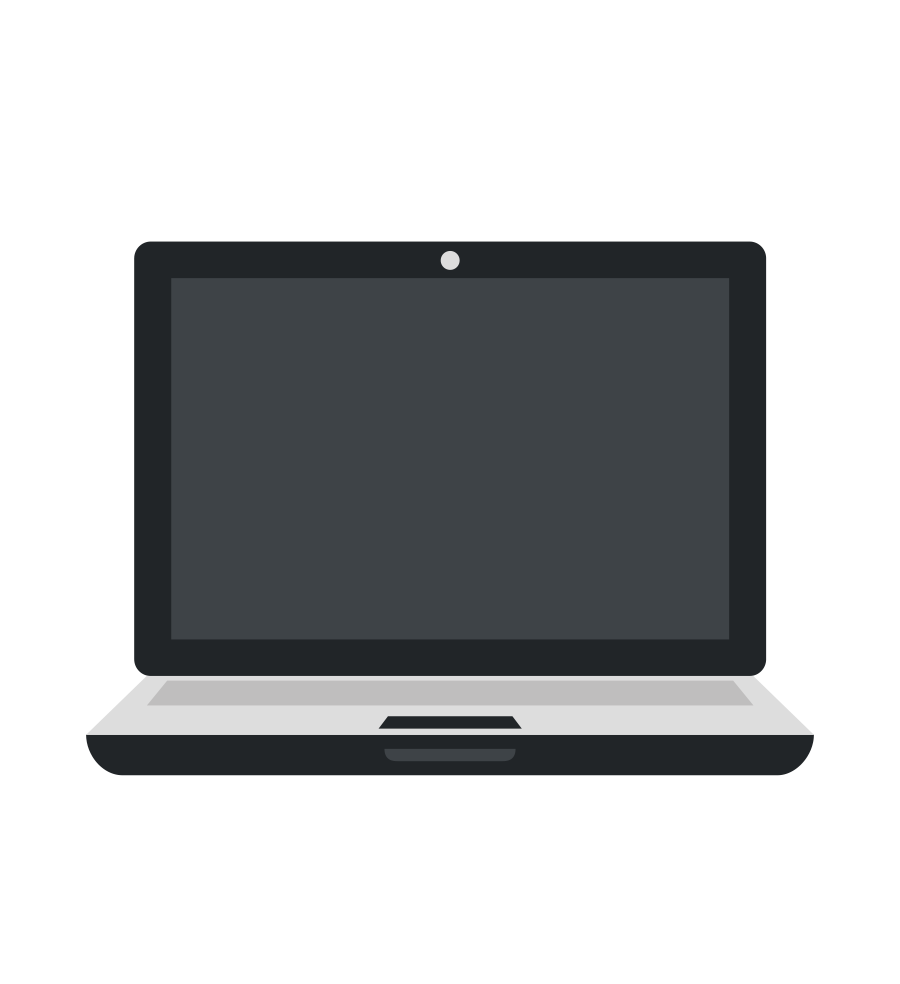 Remember, if you like studying online, you have the option of doing the IELTS exam online too!
Just have a look at the British Council IELTS webpage for details or ask your IELTS teacher.
⭐️ This Month's STAR STUDENTS ⭐️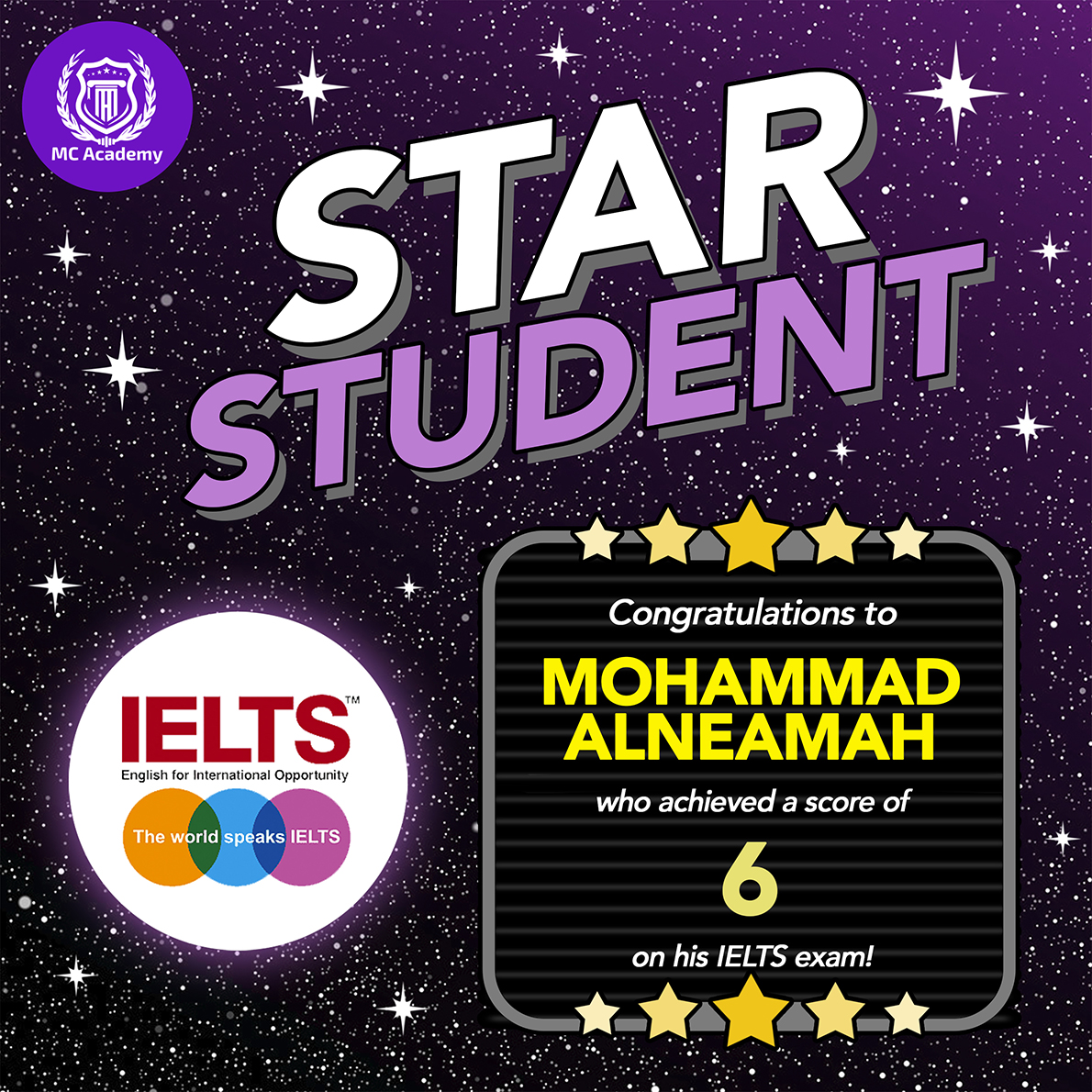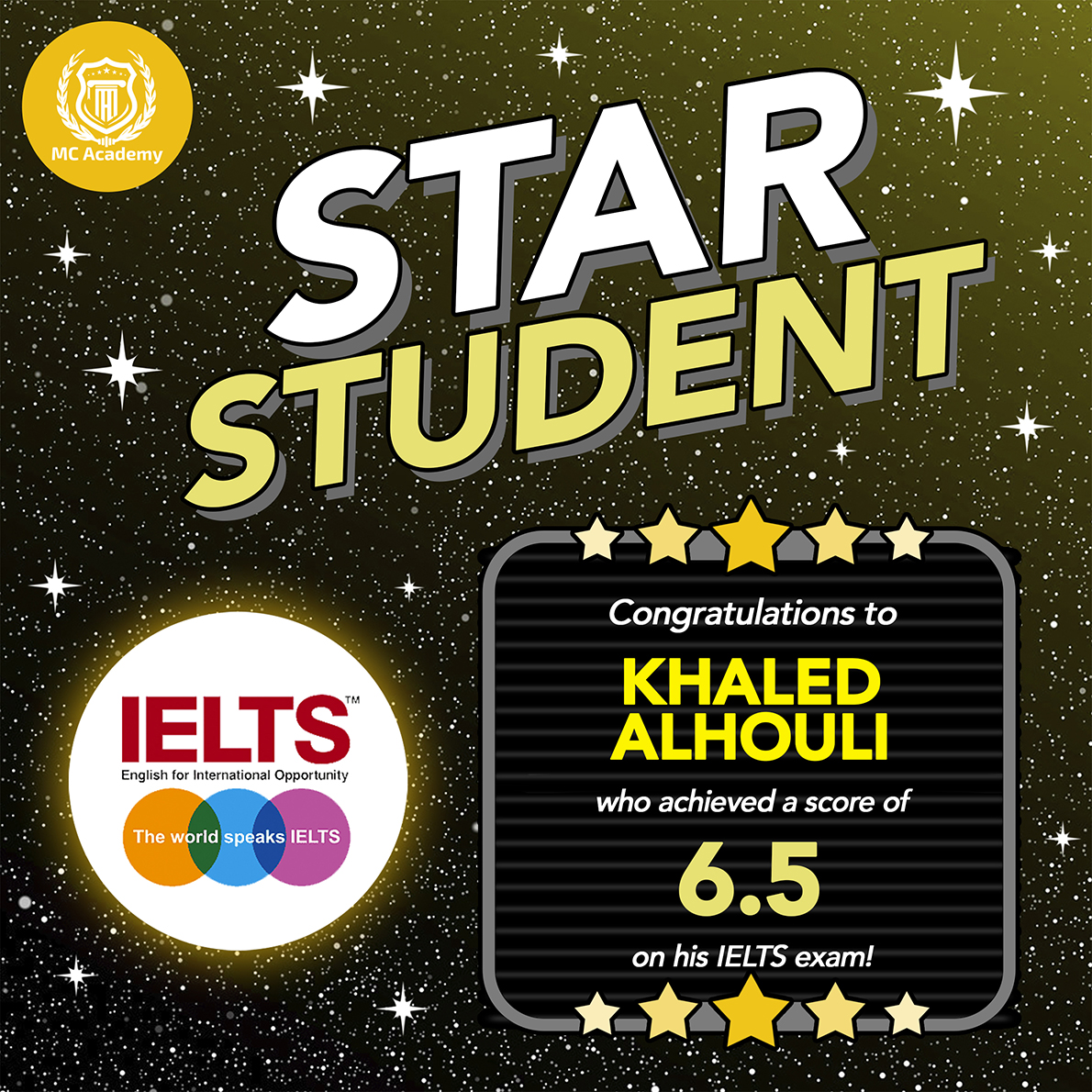 ⭐️ Previous STAR STUDENTS ⭐️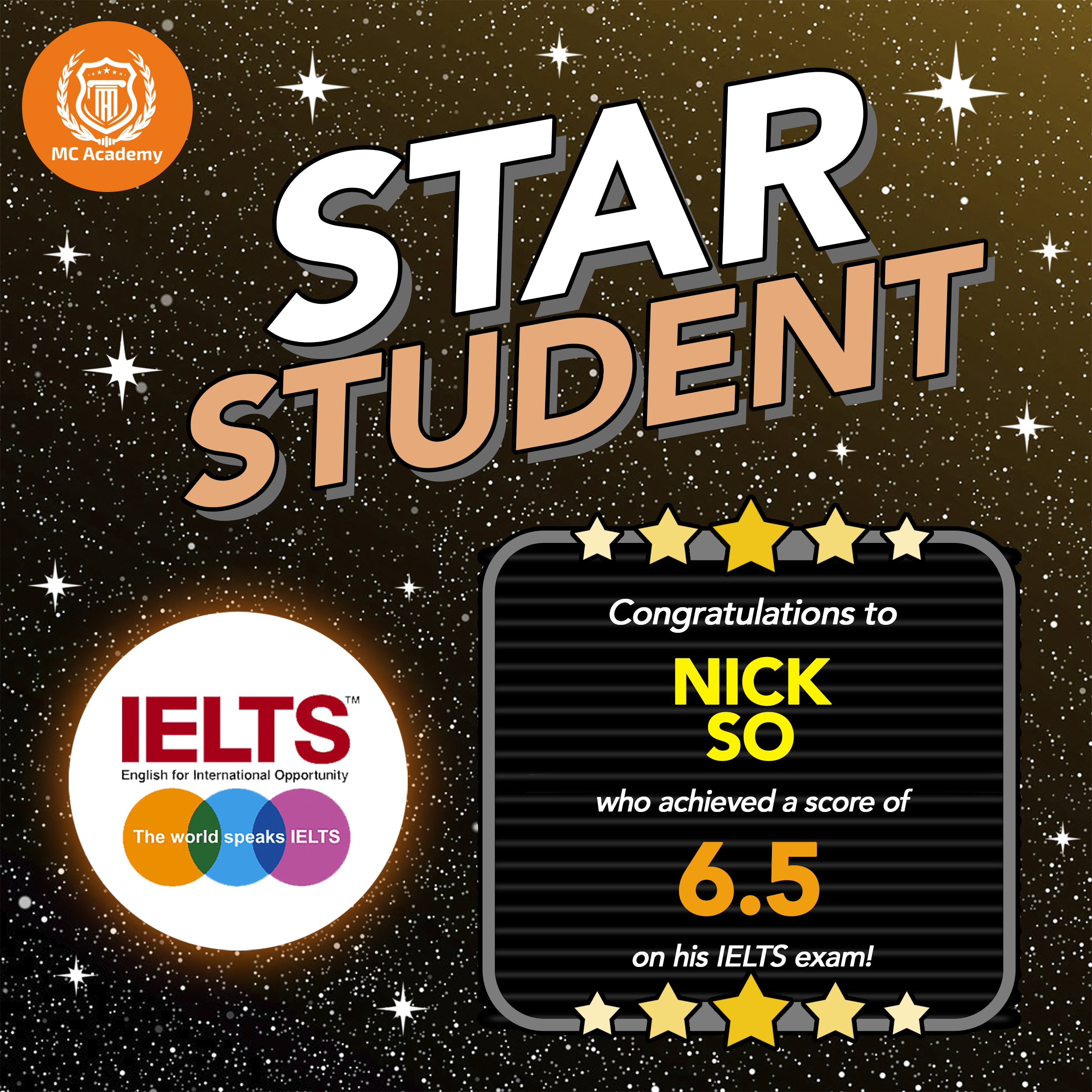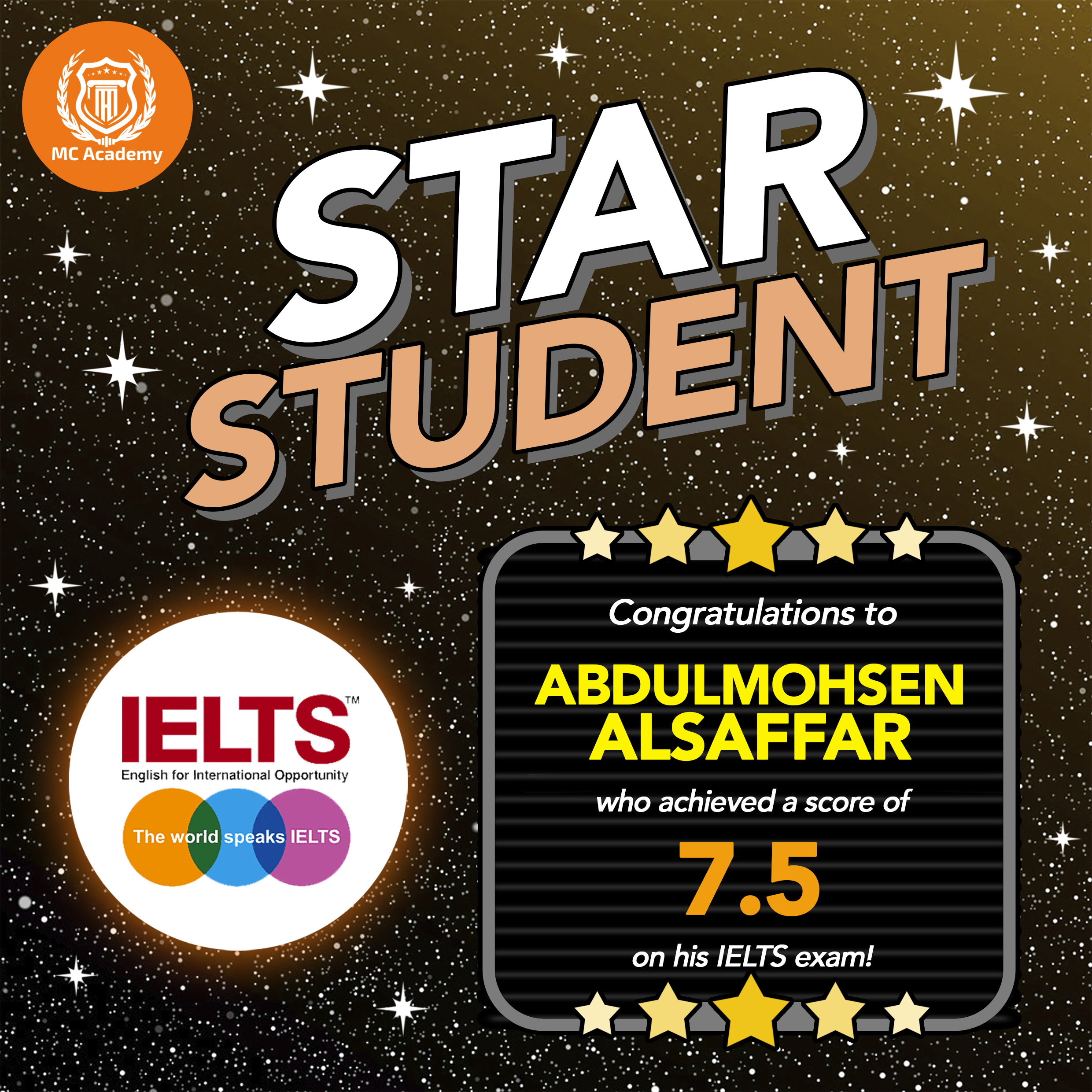 Free IELTS Workshops are available to all students who study an IELTS course at MC Academy.
Our IELTS Workshops include:
Listening Club, Reading Club, Speaking Club, IELTS Skills, IELTS Practice & Tips, IELTS Exam Motivation, IELTS Extra & IELTS Personal Improvement.
*IELTS Workshops are subject to availability. Not all workshops will be available at the same time.
Our current IELTS workshops are listed below
If you are interested in attending our IELTS workshops, then please get in contact.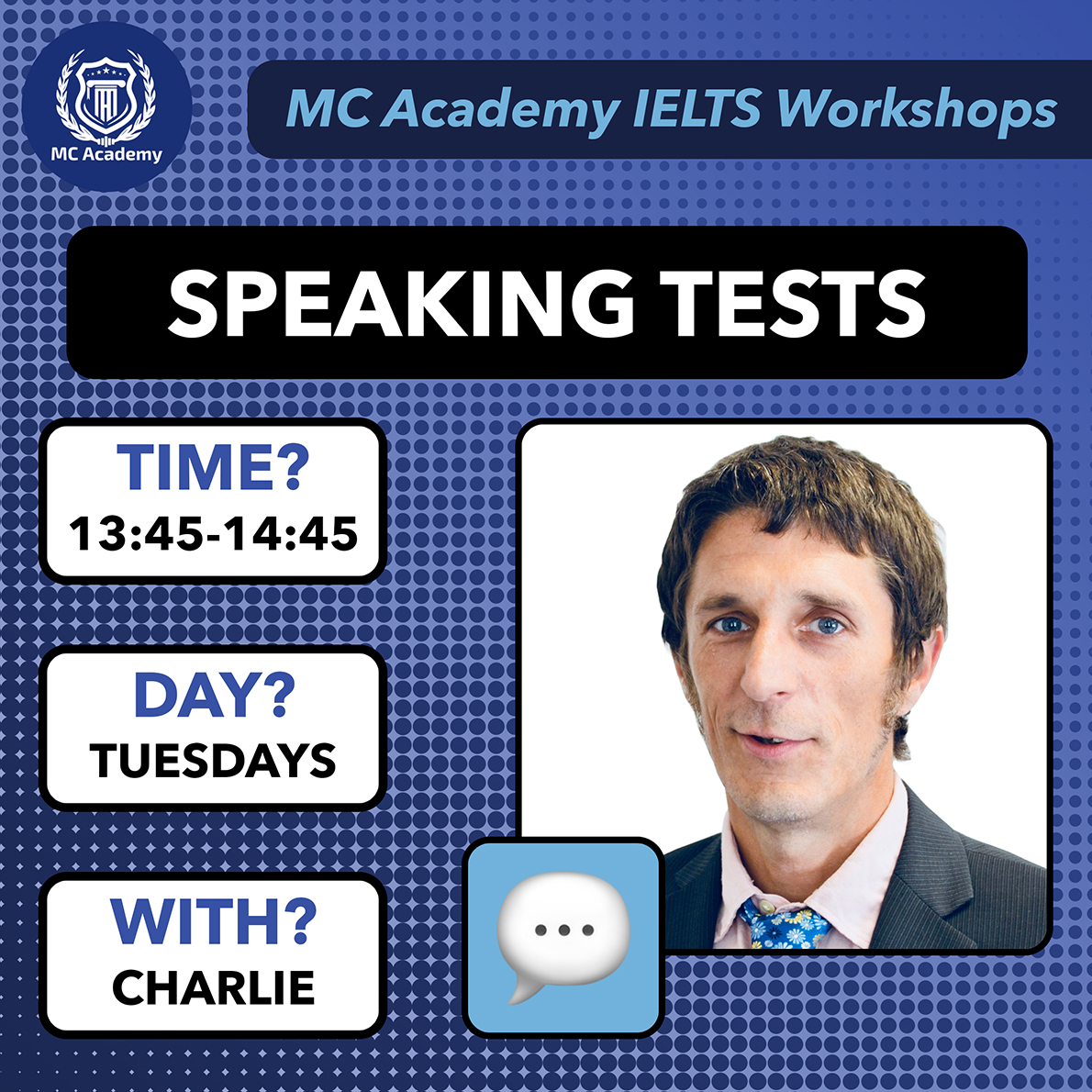 IELTS Speaking Tests
(Available)
Practise your speaking skills in preparation for the IELTS exam with Charlie.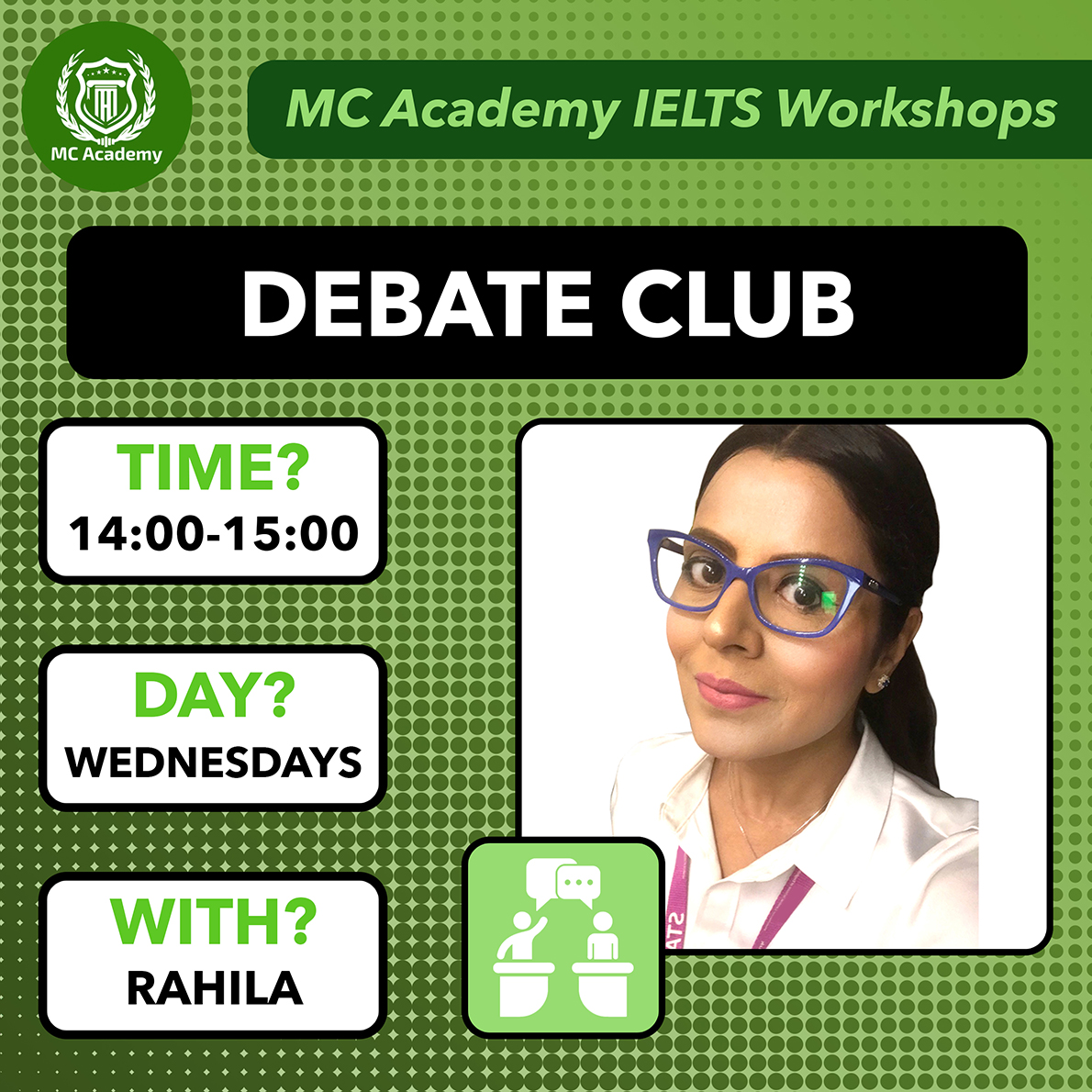 IELTS Debate Club
(Available)
If you are looking for a perfect way to enhance your debate skills in preparation for the IELTS exam, then consider attending this week's IELTS debate club with Rahila. Discuss a number of topics and learn new ways to make your arguments more convincing.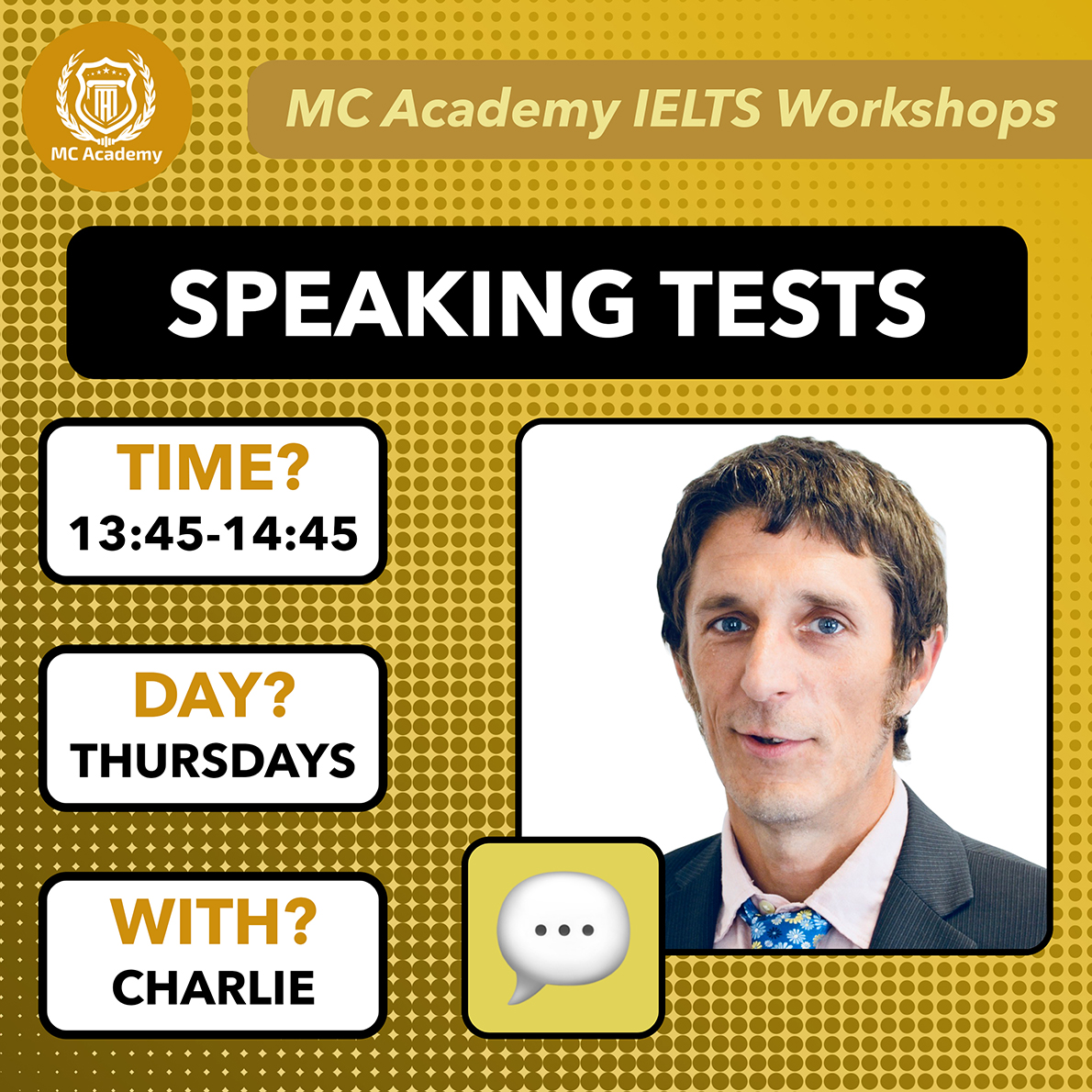 IELTS Debate Club
(Available)
Practise your speaking skills in preparation for the IELTS exam with Charlie.
What do students think about the IELTS Workshops at MC Academy?
"I found the Reading Club and Writing Club with Rahila very effective. They have improved my skills a lot."
"I am Sattam, a student with teacher Mrs Rahila Tauqeer. The class focuses on IELTS skills and how you raise your score on it. I found out a lot of new vocabulary in class which we used in writing or speaking. The teacher always fixes our speaking or writing immediately [and] that help us as students to improve our English. She conveys knowledge with better skill and results and she loves her subject matter from her heart."
"Teacher Rahila loves her job and she has a passion for teaching. She is self-confident [and] she believes in her own ability and knowledge. She is always on time and she explains to us very well. Also, she corrects what I say immediately. I love her class [and] I learned from her a lot of IELTS secrets."
ARE YOU READY TO JOIN MC ACADEMY?
The most central English language school in Manchester.